Kitchen Garden Week at Pashley Manor Gardens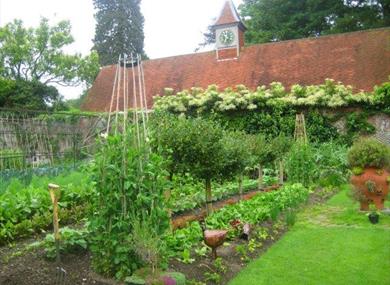 Pashley Manor Gardens
Ticehurst
Near Wadhurst
East Sussex
TN5 7HE
Gardeners love to eat what they grow and since in July an abundance of produce is ready to enjoy, after all the planning and hard work, what better time to dedicate a week to the Kitchen Garden.

The Kitchen Garden is a re-creation of how the long–lost Victorian potager might have been. Hidden within its soft red brick walls, the garden is full of fresh produce and flowers. Espaliered pear trees and vine arches welcome you and bamboo pyramids of scented sweet peas flourish at each corner. Many different salad leaves jostle for space with herbs, while artichokes, early courgettes, peas, beans and beetroot cohabit with soft fruits, which make visitors gasp with envy.

There will be the chance to talk to the Kitchen Gardener and ask questions and advice, as well as a focus on how the produce from the garden is used in the café menus.