The Cobnut Food Festival at King John's Nursery and Gardens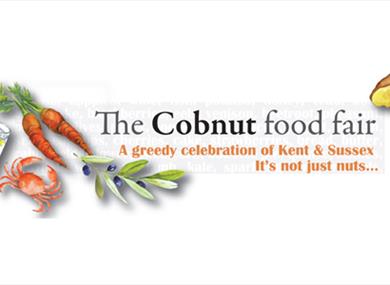 Sheepstreet Lane
Etchingham
East Sussex
TN19 7AZ
A joyful celebration of Kent and Sussex food and drink growers, suppliers, producers, eaters, innovators and aficionados. Whether you are a keen cook, local shop or business looking for new suppliers, or (like us) just a bit greedy and love your grub, this is a weekend you can't afford to miss.
Our mission:
To celebrate and savour good food and drink, be it brave new flavours, or luscious and local.
The Cobnut Food Festival will have:
stalls from farmers, producers & restaurants.
Kids areas with foraging and wild food, cookery classes, and lots more.
Demos from chefs.
Tea tents, picnic areas and street food.
And lots more from animals to BBQ cook offs!
Along with the events on the day we are also producing a 'Food Trail' of Kent and Sussex. This will be in the form of an A3 map showing the locations of the best food producers all over the Wealden and Rother areas.
This will promote not only the event but Kent and Sussex as a food destination, highlighting the fact that we have lots of award winning food producers, Michelin star restaurants and regional specialities and crops.
By linking the Cobnut food festival and foods trail with other local businesses we hope to encourage pop ups all over Kent and Sussex. This will help spread the word that Kent and Sussex isn't just hops.
And the Cobnut Food fair isn't just nuts…