Read all about Ernie the Westie's recommendations after his trip to Hastings with his two legged friend, Jenny Green.
Dog-friendly Hastings: the must-sees
Think of Hastings and the famous battle of 1066 will no doubt spring to mind. With miles of beaches, fantastic attractions and excellent parks and open spaces, Hastings is a great place to spend a few days – especially if you're travelling with your four-legged friend. Dogs are welcome in many of the town's independent pubs, cafes and shops and you'll fall in love with the quirky Old Town and the Victorian splendour of St Leonards.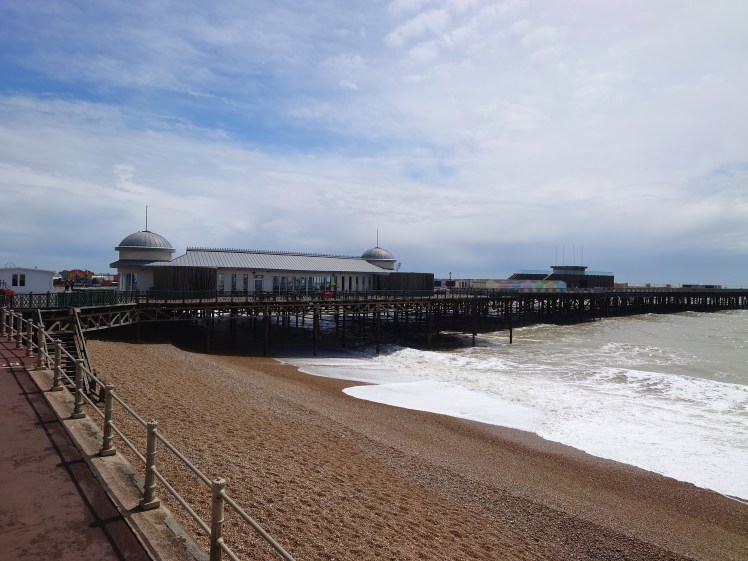 Visit Hastings Pier, which stretches more than 270m out to sea. Built in 1872, it survived two world wars, played host to musicians such as Jimi Hendrix and Pink Floyd and caught fire more than once. The RIBA award-winning attraction standing today was officially opened in 2016. Dogs can enjoy a stroll along the pier but must stay out of the buildings.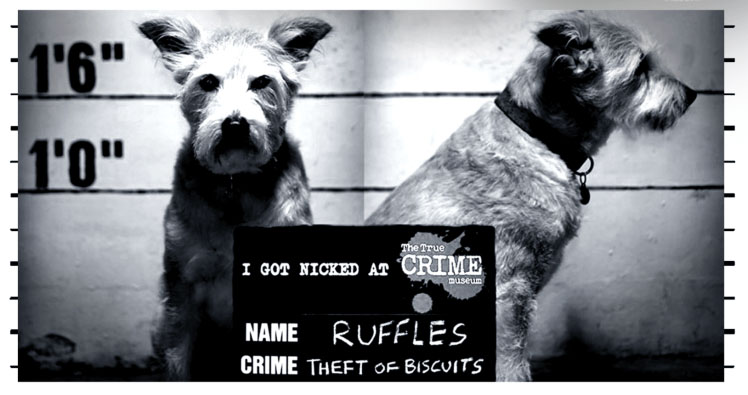 A doggy mugshot at the True Crime Museum in Hastings © True Crime Museum
Just over the road, you'll find the True Crime Museum, which is housed in a collection of quirky seafront caves. If you're fascinated by serial killers and all things creepy, you'll love seeing the UK's largest collection of crime memorabilia. Dogs on leads are welcome to explore it all with you. They can even have their mugshot taken in the Hall of Shame, which makes a great souvenir.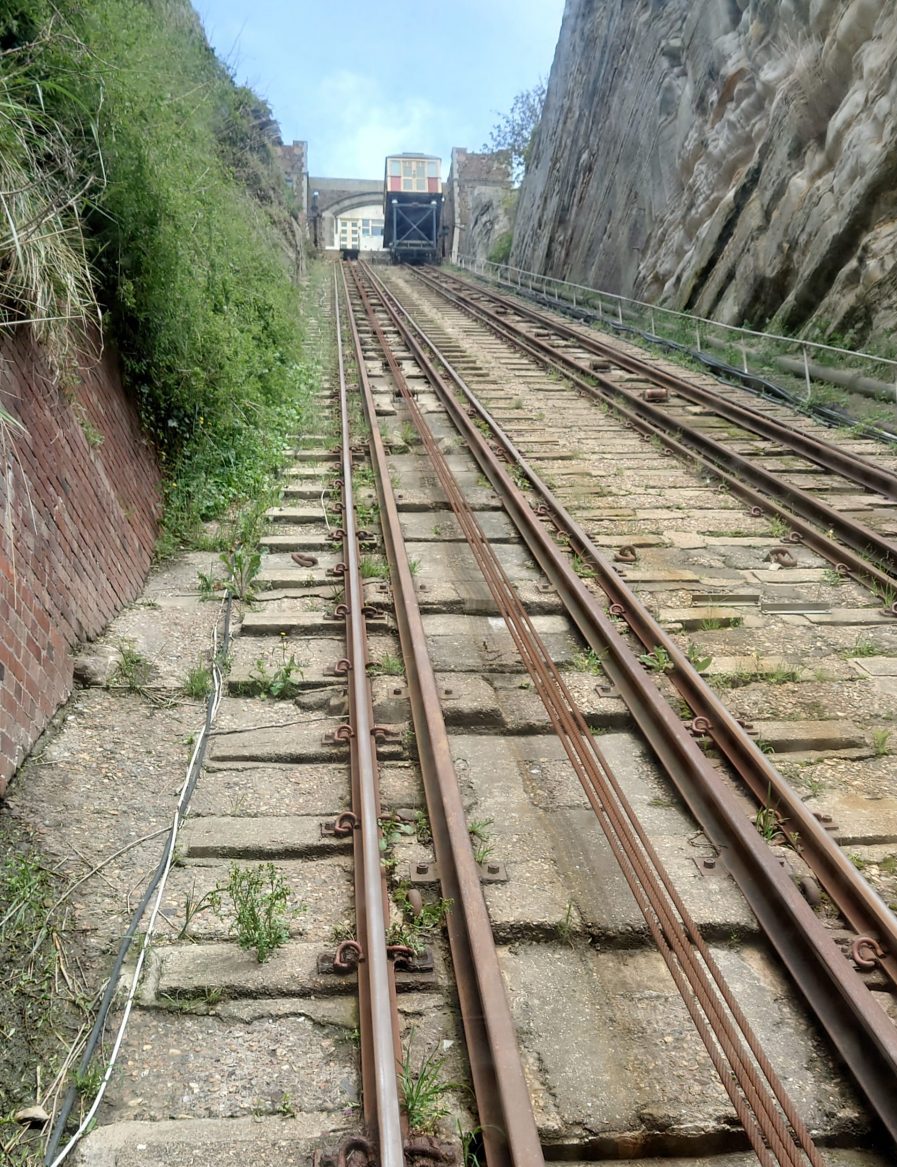 The East Hill Lift to Hastings Country Park
Railways are another big thing in Hastings – and they tend to come with spectacular views. The East Hill Lift is the steepest funicular railway in the UK and provides access to Hastings Country Park. The West Hill Lift, meanwhile, still has its original Victorian wooden coaches and unusually, passes through a tunnel on the way up to Hastings Castle – which is not dog-friendly. Pets travel free and dogs can also enjoy free rides on Hastings Miniature Railway, which runs along the seafront from Rock-a-Nore station to Marine Parade.
If it's historic sights you're after, don't miss a trip to the scene of the Battle of Hastings in 1066, situated in the town of Battle, just north of Hastings. Dogs on leads are welcome throughout the site.
Dog-friendly Hastings: the best walks
Start with a stroll along the promenade. Hastings has almost five miles of traffic-free beachfront to enjoy, with plenty of places to shop, eat and explore en-route. You can walk all the way from The Stade, where the biggest beach-launched fishing fleet in Europe is based, to Galley Hill, Bexhill – the highest point along this stretch of coast – without encountering any cars. To see a map of the traffic-free route, click here.
As you follow the seafront path from Hastings to Bexhill there's plenty to look out for. Keep an eye out for the ancient submerged forest at Bulverhythe. The hull of The Amsterdam, a 17th Century Dutch shipwreck, can also be sighted at low tide and you might even find a Cretaceous fossil or two. There are also motoring and smuggling trails to follow, with lots of information boards en-route.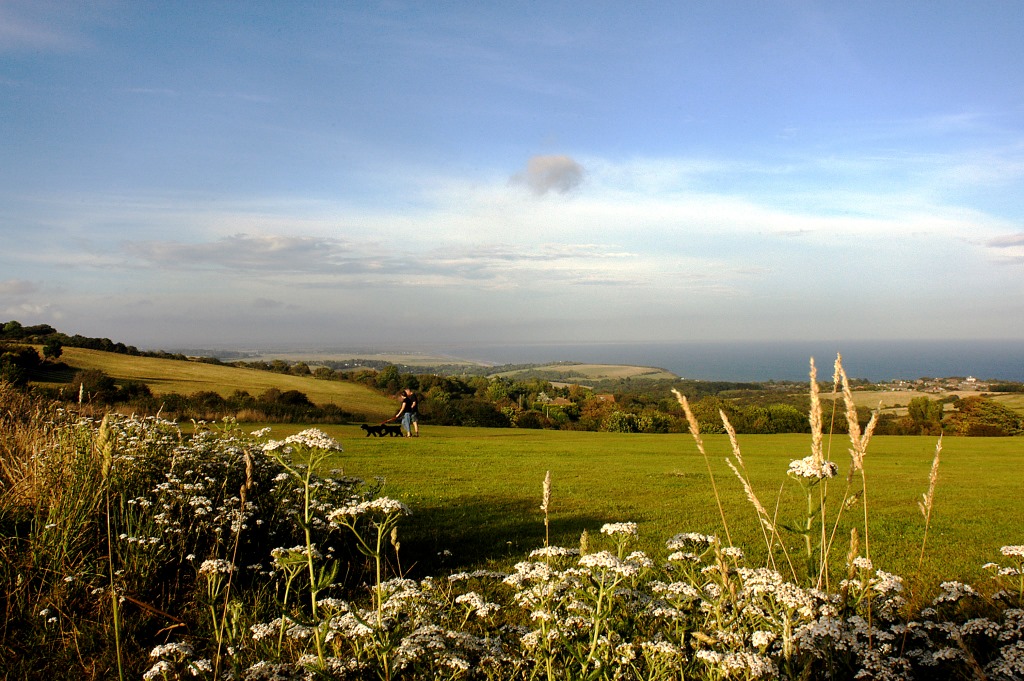 Views over the English Channel and Fairlight from the Country Park Nature Reserve. (pic Steve Prosser)
Be sure to visit Hastings Country Park. This beautiful cliff top nature reserve spans more than 850 acres. Interestingly, it was here that inventor John Logie Baird was inspired to start his TV experiments. The park can be accessed via the East Hill lift or from one of several car parks in the reserve. Download a map of walks in the Country Park here.
For more formal gardens, check out the perfectly manicured Alexandra Park.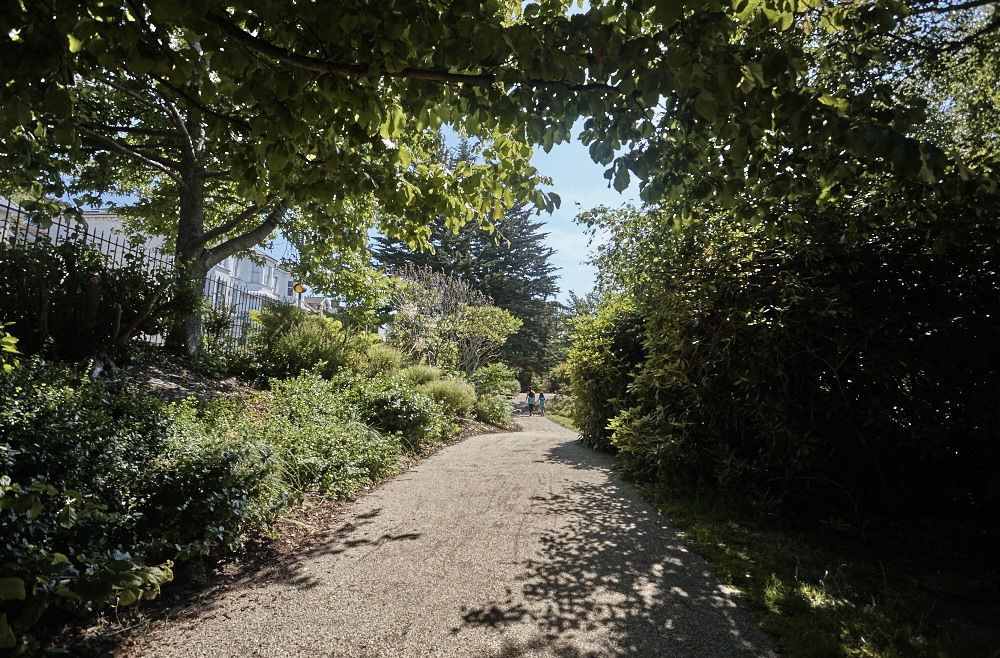 One of many paths through Alexandra Park (pic Johnny Thompson)
It is home to a wonderful arboretum and several lakes which, in Victorian times, supplied local residents with fresh water. Click here to read more about its curated Tree Walks.
The beaches in and around Hastings may be shingle, but you can find some sand when the tide is out. Alternatively, jump in the car and head to the miles of dunes at Camber Sands. Avoid hot and sunny days as the whole area can become congested or visit early morning or late afternoon. Dog restrictions apply between May and October but pets are allowed on certain parts of the beach all year round – and at neighbouring Broomhill Sands. The dog-friendly sections are clearly signposted but click here to see a map showing where they are.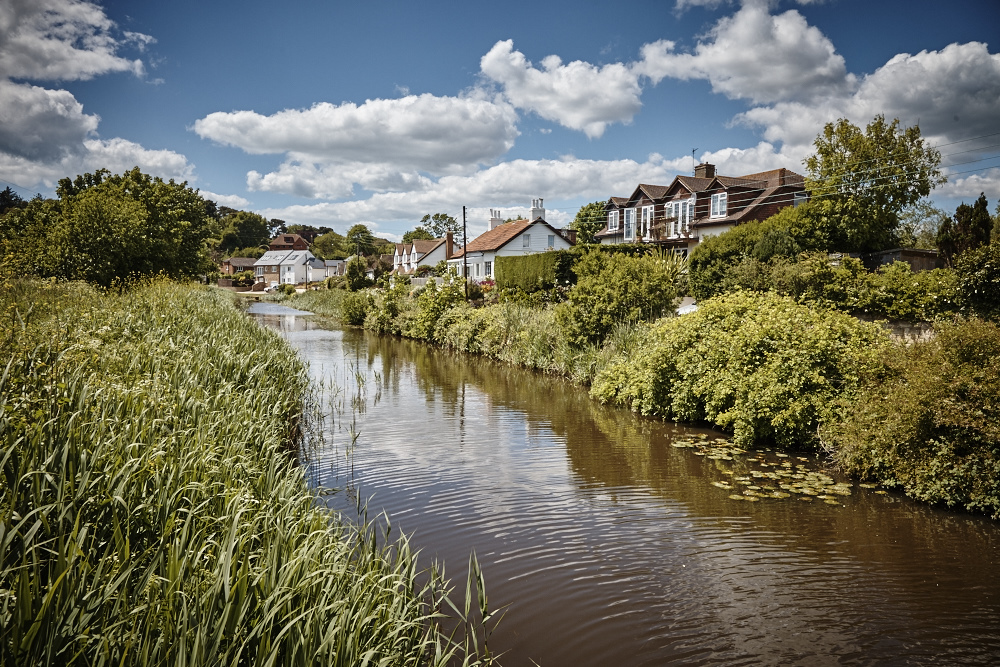 The Royal Military Canal at Pett Level (pic Johnny Thompson)
For a more relaxed stroll, check out the Royal Military Canal, which starts at Cliff End, just outside Hastings. The canal was originally built in the early 1800s to defend against invasion by Napoleon.
Dog-friendly Hastings: the best pubs and cafes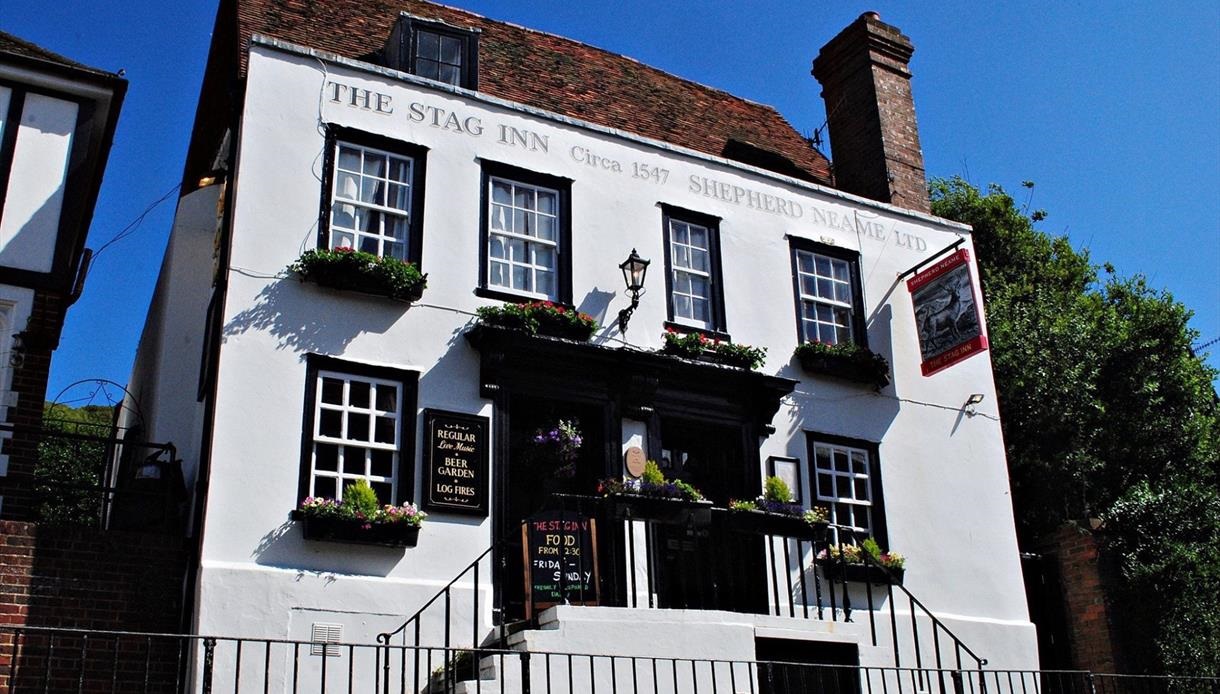 The 16th century Stag Inn, Hastings
Hastings Old Town is super dog-friendly and almost everywhere welcomes dogs. The Crown, at the foot of the country park on All Saints' Street, has won awards for its locally-sourced food. In the same road, you'll also find The Stag Inn, which dates back to 1547 and always has dog treats on the bar.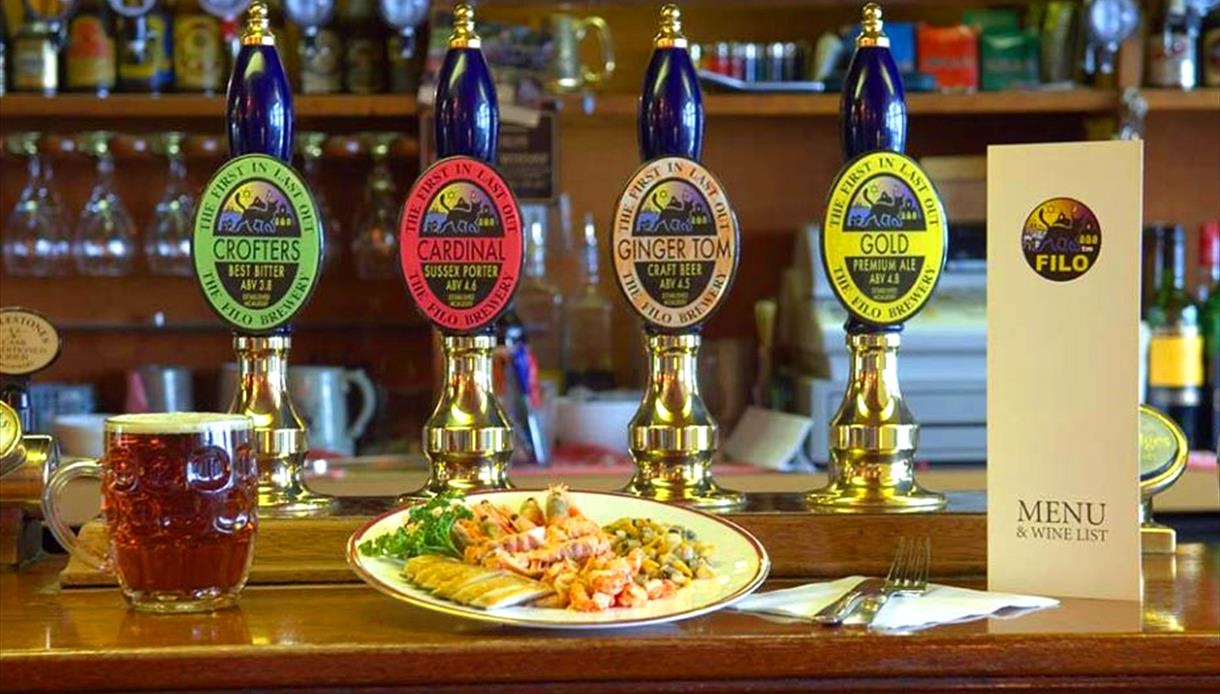 Craft ales at The FILO, Hastings
A trip to the old-school First In Last Out in the High Street is also a must. The FILO, as it's affectionately referred to by locals, brews its own beer just up the road and has a packed events calendar. There are always dog treats floating around and pets are welcome in the restaurant, as well as the bar.
Dog-friendly Hastings: where to stay Dog-friendly accommodation - Visit 1066 Country
A seafront property that allows pets is the simple yet stylish White Rock Hotel. With two dogs of its own and a resident cat, the hotel goes above and beyond for its four-legged visitors. One review I found even said the staff cooked chicken and rice for their two labradors when they were poorly! Pets are welcome throughout the hotel, including the cafe-bar and sunny outdoor terraces.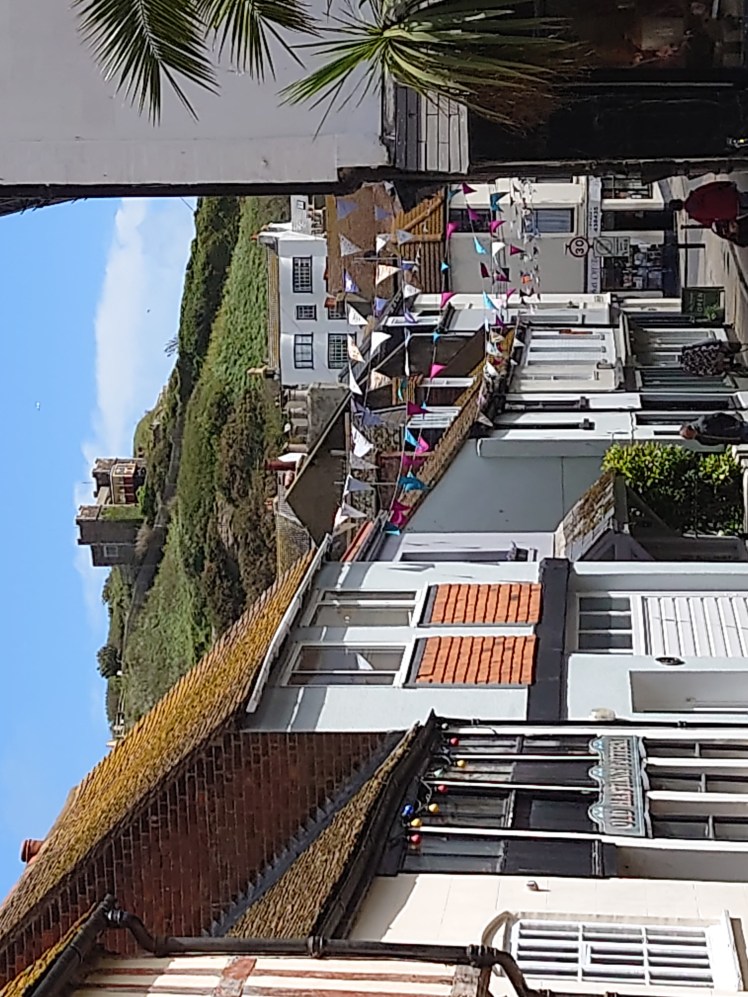 East Hill Lift, as seen from the Old Town
For Ernie's full blog post, read more here: Dog-friendly Hastings | Dog-friendly travel | Ernie's Adventures (ernies-adventures.com)
Related