South Lodge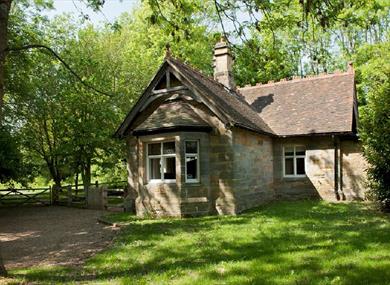 Battle
East Sussex
TN33 0SX
Situated at the far end of the battlefield on the road to Pevensey, South Lodge is an enchanting stone cottage and former gatehouse, partially surrounded by woodland.
Fought on the 14th October 1066, the Battle of Hastings altered the course of English history when the triumphant William, Duke of Normandy, defeated King Harold and marked the end of Anglo-Saxon England. To commemorate his victory and atone for the devastating loss of life, William I built a Benedictine abbey on the exact spot where King Harold is said to have died.
From South Lodge, use the connecting gate to enter the battlefield and imagine it being torn apart by soldiers and cavalry. During opening hours, head to the visitor centre to discover more about this iconic turning point in history and get hands on with replica weaponry and the interactive exhibitions. Walk through the abbey, stroll through the medieval cloisters and stand where it's said King Harold died. The town of Battle is on your doorstep and you can head to the beaches at the nearby town of Hastings to sample the traditional food and soak up the sun.
The Cottage can be booked for 3, 4 or 7 nights.
3 nights from £335 to £915 (Friday to Monday)
4 nights from £360 to £960 (Monday to Friday)
7 nights from £645 to £1,720 (Friday – Friday or Monday to Monday)