Dino Day at Blue Reef Aquarium Hastings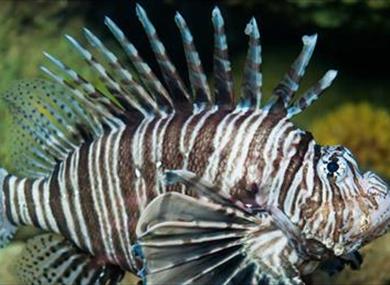 Location:
Rock-A-Nore Road, Hastings
Blue Reef Aquarium Hastings
Rock-A-Nore Road
Hastings
East Sussex
TN34 3DW
A huge Tyrannosaurus Rex is set to descend on Blue Reef Aquarium this Easter half term.
On Wednesday 4 April guests to the Rock-a-Nore Road attraction will be able to get up close and personal with the beast between 10am and 3pm.
The impressive four metre animatronic dinosaur, known as Pete, will also be bringing a selection of baby dinos – Rita, Bob and Alan.
The dino crèche features Alan the lazy Velociraptor, Bob the new-born Triceratops and Rita the baby T Rex.
Pete will be walking around the attraction during 20 minute sessions and will be available for photos with visitors all day.
Face painting is available between 11am – 2pm for £2.50.
This event is included in the standard admission price. To save money, book your tickets online.