For Cornwall, it's clotted cream. For Jersey, it's potatoes. For Scotland, Scotch Whisky. But what local produce do you associate with Sussex?

It's now official. It's wine.

The production of still and sparkling wine in the county of Sussex is now recognised for its excellence. From July, it enters the register of products that are geographically protected by the Department for Environment, Food and Rural Affairs (Defra) with a Protected Designation of Origin status. This puts Sussex wines on a par with those from regions such as Burgundy, Rioja and Tuscany.

Although 1066 Country is based in Sussex, we have lots of friends in Kent and so we won't get suckered into the media's desire for rivalry between our two adjoining counties. We think it's terrific news for the thriving viticulture scene across the whole of the South East. As it's English Wine Week, we thought we'd throw a spotlight on 1066 County's finest vineyards so you can start planning your summer visit.

Cheers!


Gusbourne Estate

Gusbourne is celebrated for its uncompromising quest for quality. Nestled in picturesque Appledore, the tasting room offers spectacular views out over the vines. Recently they've been partnering with Michelin-starred restaurants to offer the ultimate in pop-up dining experiences. They're also welcoming Martino's Pizza back this summer for two very special days of relaxed al fresco dining set amongst the wildflowers of their Boot Hill Garden.
Don't miss: The Fordwich Arms (24 June) and Restaurant Story Pop-Ups (16 September)




Oastbrook Estate

Oastbrook Estate is an idyllic English vineyard retreat set in the beautiful Rother Valley, near to Bodiam. Their Sussex wine is outstanding, we recommend the sparkling rosé. Get to know the winemaking scene with fabulous owners American and Nick on a group tour, you can even stay there. It's impossible not to have a good time!




Oxney Organic Estate

Oxney Organic, close to Rye, is the largest single-estate producer of English organic wine. They let the results speak for themselves although we hear multiple awards have come in over the last few weeks. Oxney has gorgeous accommodation onsite - shepherd's huts, converted barns and a lovely old farmhouse, so you can really find time to unwind in the High Weald Area of Outstanding Natural Beauty.



Tillingham Wines

A natural, biodynamic producer of wines, Tillingham have a flair for traditional winemaking with a contemporary twist. The estate is a destination in itself with the farm dating back to the 13th century and surrounded by ancient woodland. Stay for the outstanding restaurant, terrace and rooms.



Charles Palmer

With vines first planted in 2006, this family-run estate's production is fine and meticulous. All their wines are made using the Champagne method. Charles Palmer is in Winchelsea, on the 1066 Country Walk route and in close proximity to the sea. This makes it the perfect place for... a Shanty Sunday with delicious local seafood, delightful wine and live music from Rye Bay Crew.!
Don't miss: Shanty Sundays (next one 10th July). In partnership with Vine + Country Tours.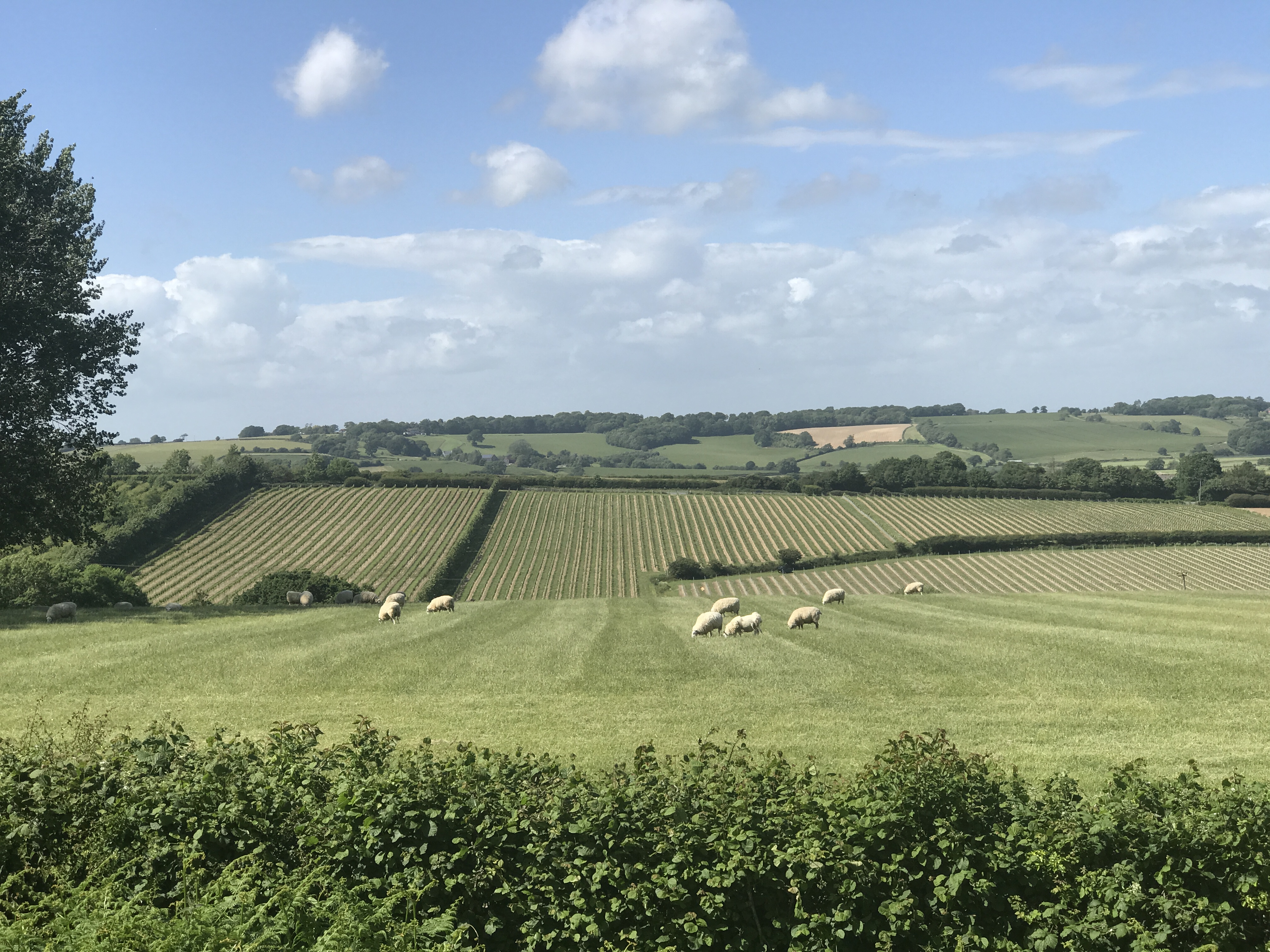 Carr Taylor Vineyard

David and Linda Carr Taylor began their winemaking venture in the 1970s and have since gone from strength to strength, producing award-winning wine and putting English wine firmly on the map. Visit Carr Taylor Vineyard for tours, tastings and cream teas. Delish!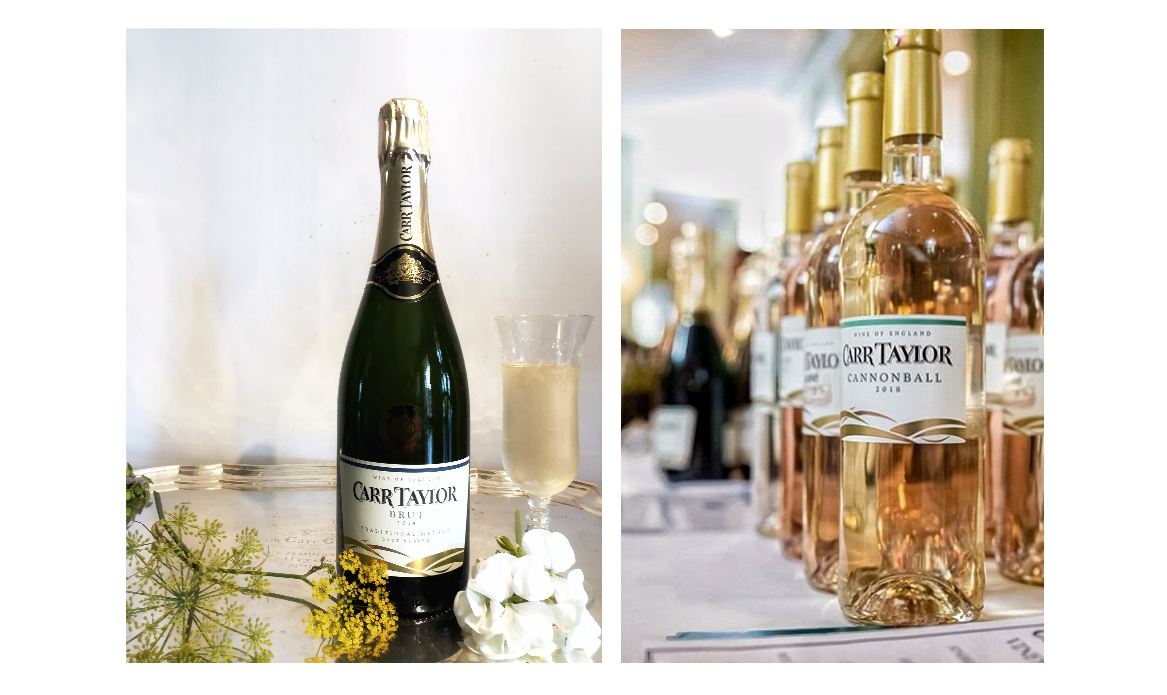 Vine + Country Tours

If you're looking for the ultimate wine tasting experience, then you can't go wrong with Vine + Country Wine Tours. Hosts of immersive wine & food tours and experiences across Sussex and Kent, they'll showcase the very best of this historic corner of the UK.
Don't miss: English Wine Week Discovery Tour (24 & 26 June) | Wine & Hamper Tour | 1/2 Day Food & Wine Experience | Full Day Food & Wine Experience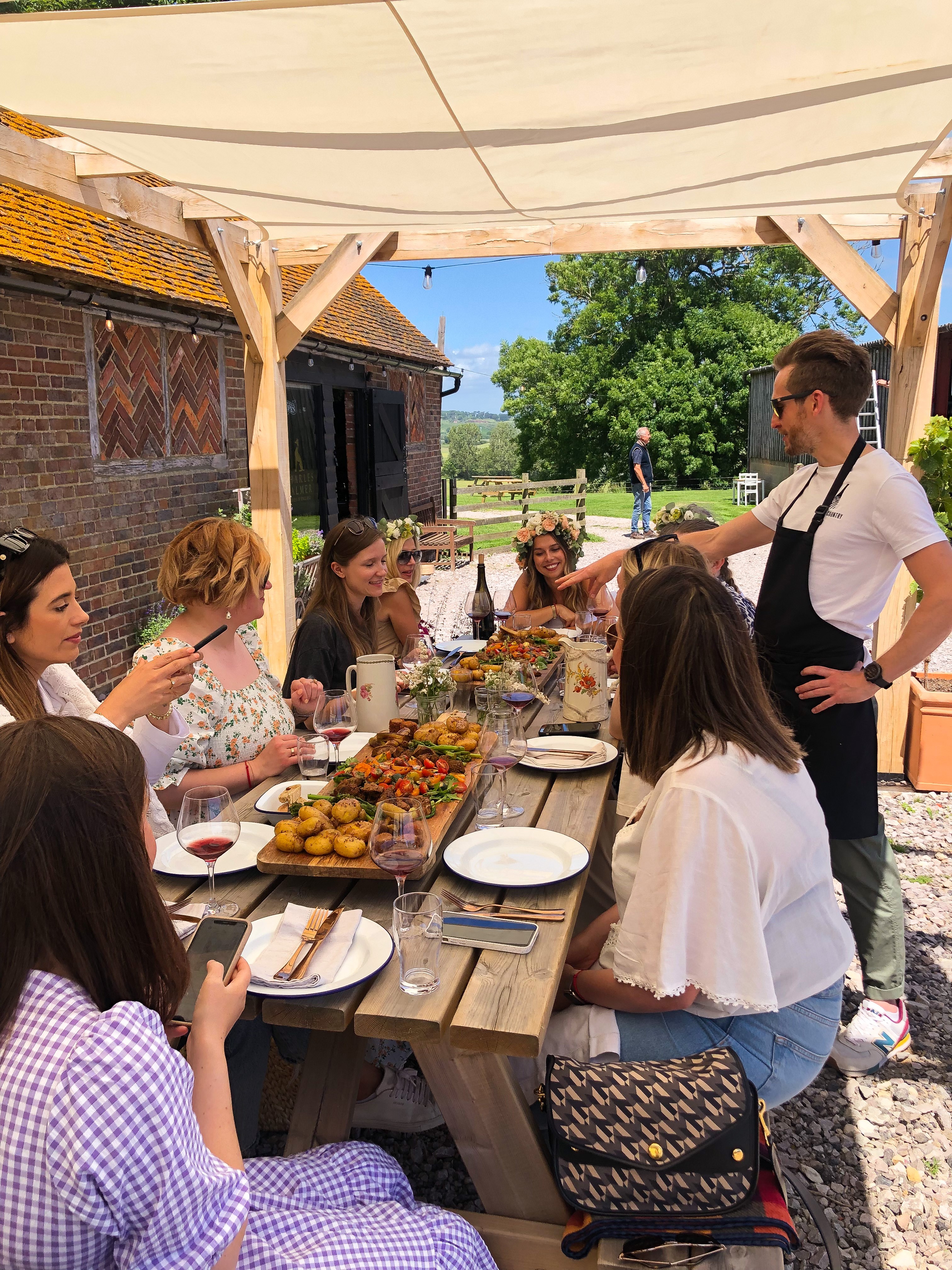 Where to stay

Now all you've got to do is decide where you're going to stay. If you'd like to venture beyond the grapes, we heartily recommend The Knowle, a luxury bed and breakfast in St Leonards, easily reached from the A21 and St Leonards Warrior Square station, where you'll be well looked after. That way, you won't be far from the organic, natural wines and delicious food at Farmyard and Heist Market, including Loire De Da.
Related