Rye in East Sussex is a picture perfect English town with cobbled streets, a thriving market and a colourful history. If you need a reason to visit – read on…..
Location Location
The pretty medieval town of Rye sits perched on a hill, overlooking Romney Marsh and the River Rother and gives easy access to the popular resort of Hastings and to the beautiful long beaches of Camber Sands. Inland you will find National Trust treasures such as Bodiam Castle and Sissinghurst plus the market town of Battle. The town has good rail links to and from London, along the south coast and through to Ashford International station.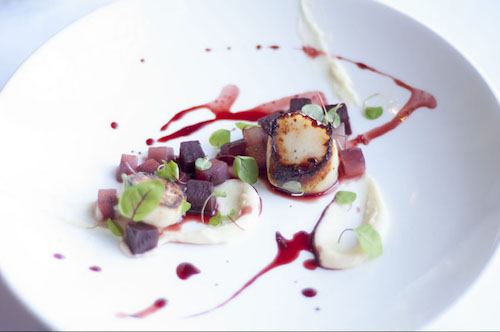 Food & Drink
With an active fishing fleet you will enjoy some of the freshest seafood caught just off shore in Rye Bay.
Scallops are a local delicacy and the famous Rye Bay Scallop Festival is held each February and attracts scallop lovers from far and wide. Local pubs and restaurants celebrate in style with innovative scallop based menus, tasting and cookery sessions. Webbes at the Fish Café in Tower street is one of my favourites.
Befitting an English town you will find numerous quaint tea shops and cafes and lots of opportunities for a Sussex cream tea. I always look forward to a tasty cheese scone or tempting lunch at Hayden's in the High Street.
If you have a sweet tooth a visit to Knoops, a specialist chocolate café, is a must. My grandkids dream about the rich and indulgent hot chocolate and milkshakes. Knoops is the brainchild of an enterprising German who is passionate about his cocoa beans and will recommend different combinations of flavours to suit all tastes. For chocoholics this is one place that may need a second visit!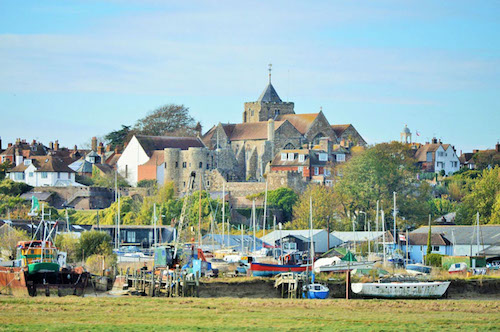 History
Rye is one of the revered 'Cinque Ports' that are strung along the south coast. It is a status that was awarded over 1000 years ago and granted prestige and privileges to the town in return for the locals working in the naval shipbuilding industry.
The top of the church tower
The town also has a dark side as it played a large part in the illegal smuggling that went over many centuries. Today you can take a guided walk and discover the secrets behind smugglers haunts, hidden alleyways and local hostelries such as the famous Mermaid Inn. At the top of Lion Street is the parish church of St. Mary the Virgin with its unique exterior clock face known as the 'Quarter Boys' as they strike the 'quarters', not the hours. The church is open to the public and if you climb to the top of the tower you will be rewarded with wonderful views of the surrounding countryside.
Shopping
Pretty cobbled streets and, winding alleyways house local shops bursting with antiques and curios. Every Thursday the town holds a weekly market of local produce, clothes and home wares. If the weather is wet the McArthur Glen Shopping Outlet is within walking distance from Ashford station or easily reached by car. Here you will enjoy some great value retail therapy with all the major brands at heavily discounted prices.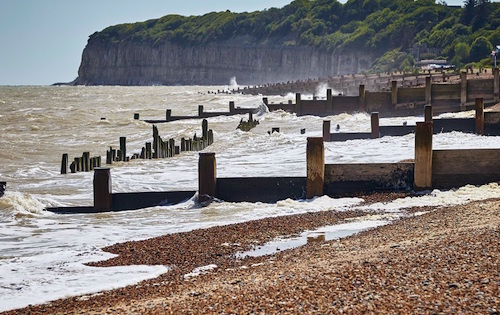 Wildlife
Situated just 2 miles outside Rye town is Rye Harbour, a small community of cottages, a couple of pubs and a beautiful windswept wildlife refuge, a site of Special Scientific Interest and home to many migratory birds. It is run in partnership with the Sussex Wildlife Trust and they offer a calendar of events throughout the year including walks with rangers and wildlife photography courses. There is a network of footpaths around the Reserve and along the river to the beach and the strategically placed bird hides give you the chance to observe the wildlife at close quarters. You can walk along to Camber Castle, the ruin of an artillery fort built to defend the port of Rye and open to the public on selected dates so check the website for details.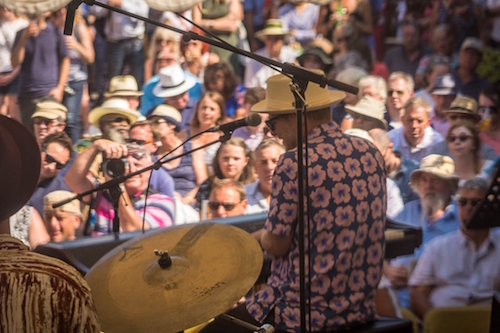 Music
In August the town hosts the prestigious and extremely popular Rye International Jazz Festival. The ancient streets and buildings will become impromptu venues for a whole host of performers. Food and drink are all part of the mix and you will find pop up restaurants around town. It is a fabulous event for all the family and draws in visitors from far and wide.
Finally
I have to mention The Rye Retreat, a beauty and hair salon that really does deliver a totally relaxing experience. After submitting to a sublime massage or facial you can relax on a comfy day bed overlooking the pretty garden, sipping a herb tea and enjoying a lemon sorbet. What bliss.
Thanks to travel writer Sally Dowling for this guest blog post, which was originally published on her website sallydowling.co.uk.
Related