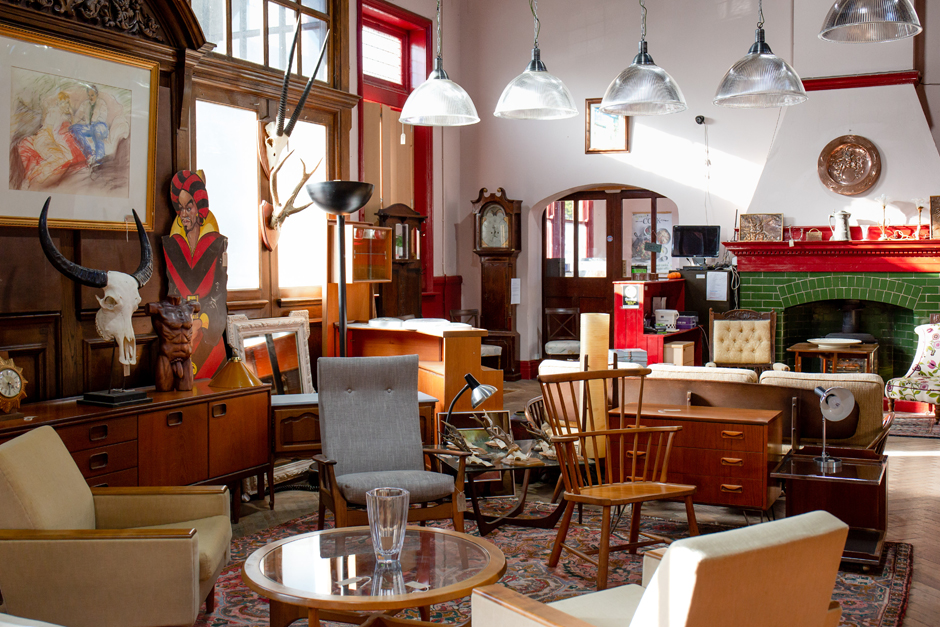 Situated between Hastings and Eastbourne on the south coast of the UK, Bexhill has a high concentration of antique, vintage, retro and pre-loved retail outlets.
Whether you're dedicated to vintage fashion, a seasoned antiques buyer looking to invest - or on the hunt for the perfect statement piece to complement your existing furniture, there's something for all budgets in Bexhill.
Occupying a former early 1900s train station, Bexhill Antiques is situated just a few minutes from the town centre and is a bustling destination for antiques dealers and visitors alike. Comprising of different traders over two floors, complete with a comforting cafe to take a break in and with regular auctions planned - it's a must for your schedule when visiting Bexhill.
We spoke to Mark Sivyer who runs Bexhill Antiques with his brothers Jeremy and Neil.

Tell us a bit more about you and your business

I've worked in antiques nearly all of my life, working as a valuer in an auction house for many years and studying at Sotheby's Institute of Art in London for a year to add to that knowledge.
My mother and brothers have also been involved in antiques for a long time (Mark's mother runs Sivyer's on Sackville Rd Bexhill with business partner Nicole) so we as a family are really involved in the industry.
My two brothers and I decided to buy Bexhill Antiques (previously Eras of Style) with the aim of carrying on the antiques side of things but introducing an auction house.
I've known this building we're in all my life, I used to come here as a kid when it was an auction house. I know that it was finished in 1902 by the South East and Chatham railway, it was a terminus that joined up with the London line.
They invested a great deal of money in the building and even put a clock on the top, which Bexhill Heritage restored and keep in working condition, it keeps good time.
It's a building that feels like it needs to be full - it comes alive with people in it and I've always felt like it wants people through its doors; it's at its best when the coffee shop is full and people are coming and going.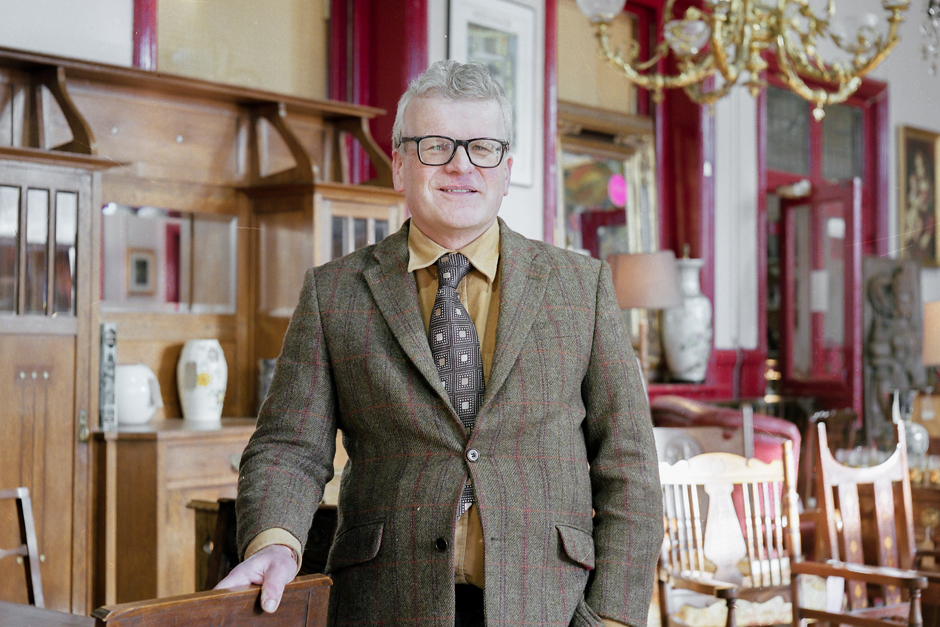 What kinds of things do people buy from Bexhill Antiques?

At Bexhill Antiques we sell a lot of mid century and arts & crafts pieces here as well as more traditional dark wood items and collectibles. People these days like to choose statement pieces rather than filling cabinets full of collectible trinkets; things from the early 1900s or mid century pieces are popular.
We see a lot of people mixing modern and old together to create their own style which is good fun. I will often suggest they try combining items - perhaps a couple of collectibles on a modern piece, it doesn't have to be a cabinet full of knick-knacks!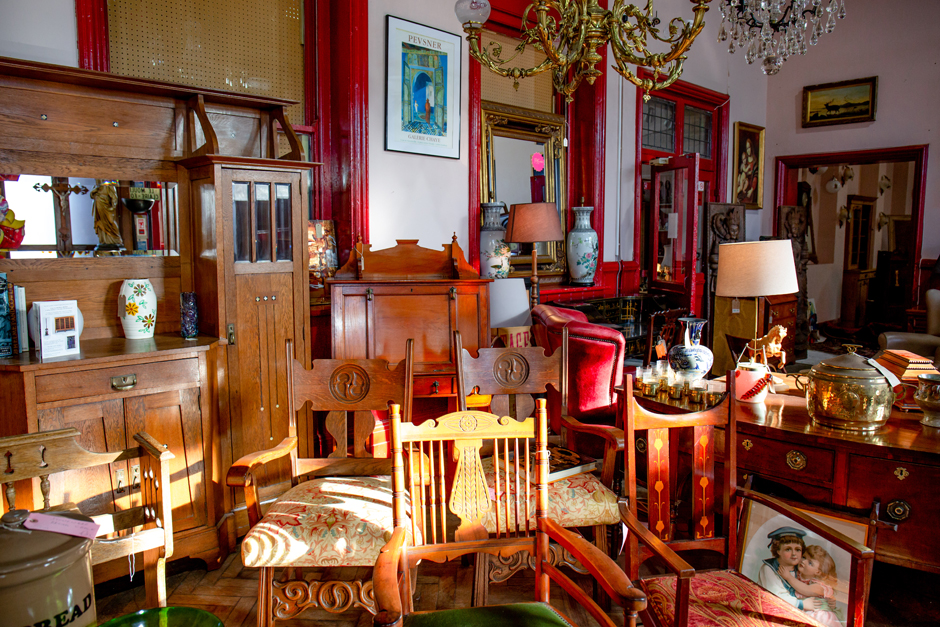 Do you have any advice for visitors?

Come and visit our new auction house and stay for lunch! Auctions are open to everybody and are great fun, really exciting even if you are not bidding. If you are visiting from afar and find something you love we can arrange shipping of your items, too.
Any tips for first time antiques buyers?

Buy the best that your pocket can afford but buy it because you love it. Don't be afraid to mix and match. Now is a good time to buy 'brown furniture' (Victorian or Georgian) because it is out of fashion, so if you like it - grab it now. Antique furniture or art is a great investment, it's an extension of you and enhances your life. If you enjoy it every day you have it then it's worth the money, plus you can sell it if you need to!

Why should people come to Bexhill?

Bexhill has it all: history, culture, restaurants and attractions...and the sea! I love the Edwardian promenade and its heritage. The De La Warr Pavilion attracts a lot of visitors to the town too; I've lived here all my life and I've noticed it's become more cosmopolitan, I think it will become a younger place in the future which is great for the town.
Find Bexhill Antiques at:

The Old Station Stores
Bexhill West Station
Terminus Road
Bexhill-on-Sea
TN39 3LR
Read more about Bexhill Modern Vintage.