Just a short walk from Bexhill's iconic De La Warr Pavilion, on the perimeter of popular Egerton Park is Bexhill Museum: a small town attraction with a world class collection. Bexhill is a true trailblazer with a hugely impressive history, so it seems only right that Bexhill Museum would be packed full of stories and curious treasures that have found their way to the town.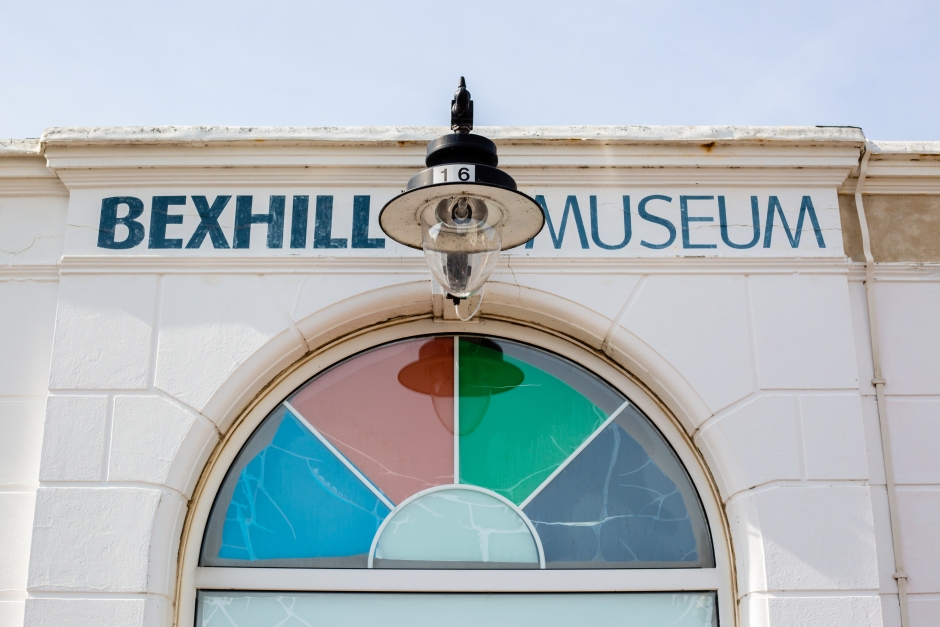 The museum exceeds expectation, with an accumulation of artefacts that you really would not expect to see tucked away down a quiet road on the south coast of England. With crowd-pulling items such as Queen Victoria's dress (part of a dedicated fashion section of the museum), one of the world's largest crabs, a huge collection of dinosaur fossils and a Lowry – a visit Bexhill Museum is a fascinating way to spend the day. We spoke to museum curator Julian Porter, who showed us around and told us more about the collection and why you should pay a visit.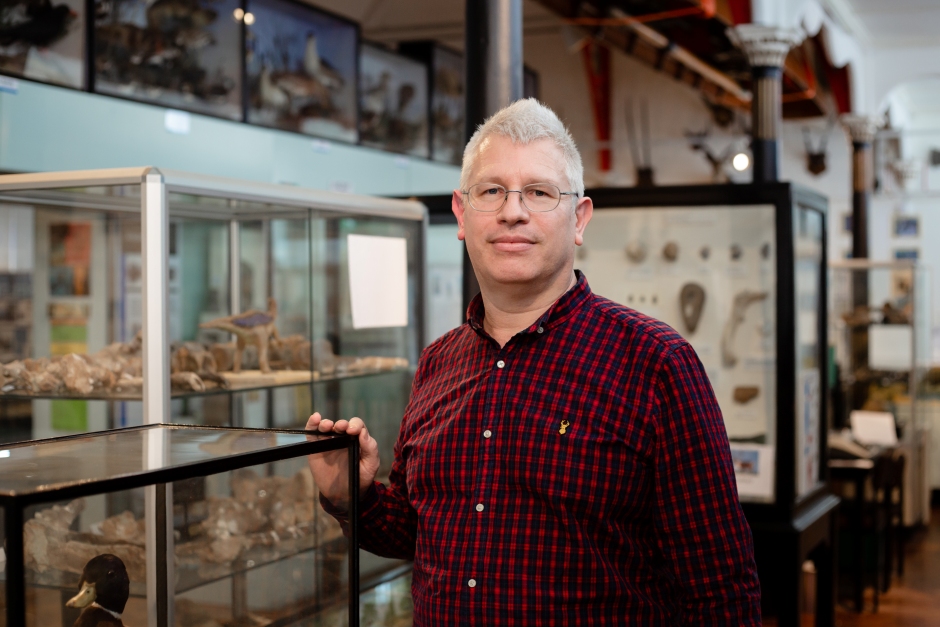 Hi Julian! Tell us more...
I'm the curator here, which means I look after all of the 'stuff'.
The museum recently celebrated its 105th birthday, commemorating our founders
Reverend J.C. Thompson FGS and Kate Marsden FRGS.
Opened in 1914 – not a great year to open – and in 1917 taken over by the Canadian army who used it as a base, we reopened in 1920 and Rev Thomson decided he had had enough of curating. Henry Sergeant took over as curator in 1920 and held the role until his death in 1983.
Bexhill Museum was founded on donations by local collectors and specialists.
We had literally hundreds of schools in Bexhill in the days of Empire - mainly private boarding schools, and the students' parents would often be travelling the world and bringing items back to Bexhill. That, as well as the visitors from across the globe that came here because of the schools meant that a wealth of exotic items ended up in our town.
One of the founding collections of the museum was from Lady Brassey and the Brassey family, who donated the items from their Catsfield home.
Annie Brassey's daughter married the 8th Earl De La Warr and her grandson was the 9th Earl De La Warr who famously commissioned the De Le Warr Pavilion.
Speaking of the DLWP, we have the original architect's model on display at the museum, it was submitted as part of an architectural competition in 1933.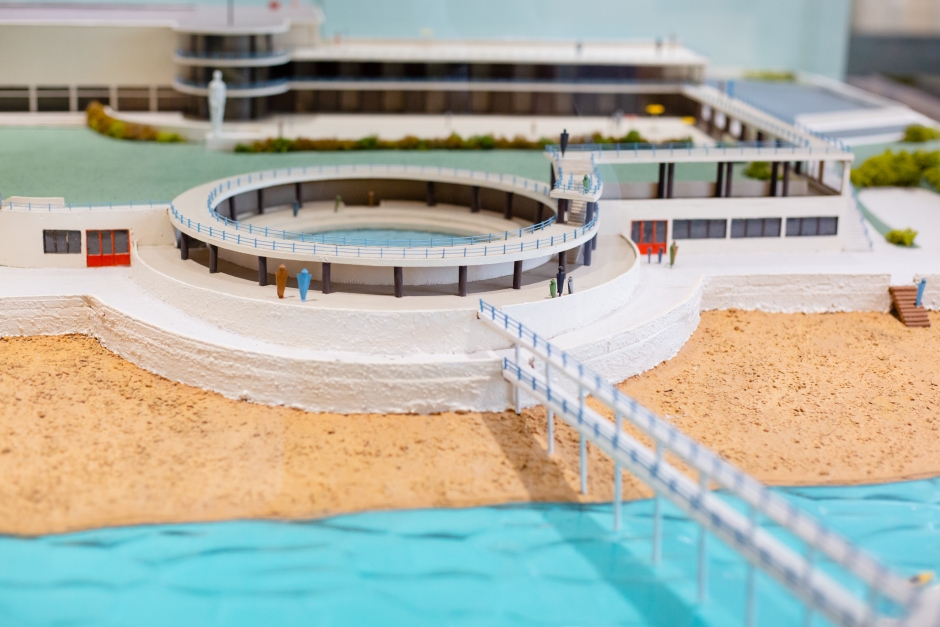 We don't have a huge art collection but we do have a Lowry. The artist visited here in 1960 and painted the Down Mill.
We have a big photograph collection that we use for exhibitions and interpretation, which is something I spend a lot of time working on.
We have lots of natural history – butterflies, bees, birds, rocks and fossils.
The bedrock here is 140 million years old; we have dinosaur fossils here, such as an iguanodon jawbone which was found near the clock tower close to here. They also found dinosaur bones in Egerton Park when that was constructed. There are also examples of preserved dinosaur footprints on the beach.
We've got some prehistoric remains of the first human inhabitants and we will also be receiving the archaeological finds from the Bexhill link road construction – they found a large number of mesolithic flints which will revolutionise our understanding of prehistoric Bexhill.
As well as our own heritage – we also have donations from all around the world including Polynesia, Africa, South America.
We've got Peruvian pots and items from the ancient Romans and ancient Greeks.
What are the most popular exhibits in the museum?
We have a giant Japanese crab – one of the world's largest crabs. We were given it in 1920 when a Mr White brought it back from Inoshima in Japan. It's a good example of people bringing things to us from all over the world.
Museums are important for things like this, so that people can feel the real impact of these items rather than just see them on the screen.
We also have Winston Churchill's dress! He wore the traditional item up until he was six, which was the norm in that day.

You have a fantastic costume museum within the museum, much like a mini V&A – tell us more…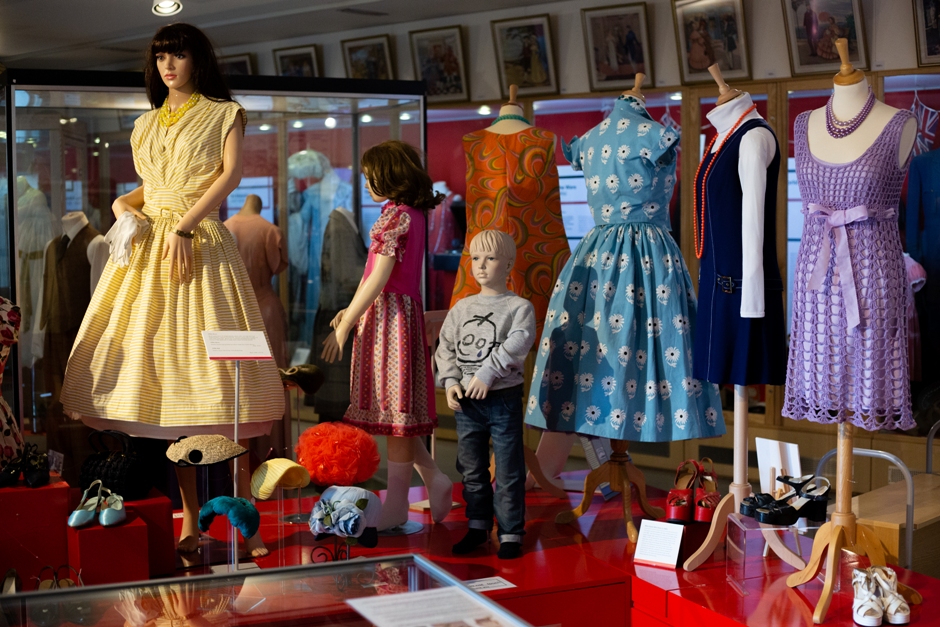 Originally there was a separate costume museum in the Old Town. About 10 years ago we integrated the museums, as the building which held the costume collection wasn't fit for preserving the items. Here we also have a dedicated store room for the clothes that aren't on display. We can't have any items out permanently due to their preservation, so we have to rotate them.
One of the star pieces from our costume collection is Queen Victoria's dress, worn for her grandson's funeral. This has been on loan to us for a while now but has recently been given to us to stay permanently.
When we expanded to include the costumes we realised we could add a third gallery. We realised we hadn't got much to celebrate Bexhill's history of motor racing.
We have a transport gallery now – built around 3 important cars in our history, using three different propulsion methods:
We have the 1902 'Easter Egg' steam car, a former 'fastest car on earth'
We have the MK3 1958 Elva sports racer - produced in Bexhill from 1955 and mainly exported to the USA. The MK6 appeared in Elvis' 'Viva Las Vegas'
The 1993 dart shaped electric Volta (which is still the fastest in its weight class in the world) was built by students at St Richard's Catholic College in Bexhill!
We also have Eddie Izzard's childhood model railway on display, which visitors can operate.
Eddie is the museum's patron and is very good to us. He specifically wanted this on display so that everyone could have a go.
The Izzard family are from Sidley and a larger railway is currently under construction which more accurately shows Bexhill to scale. This has also been inspired and funded by Eddie.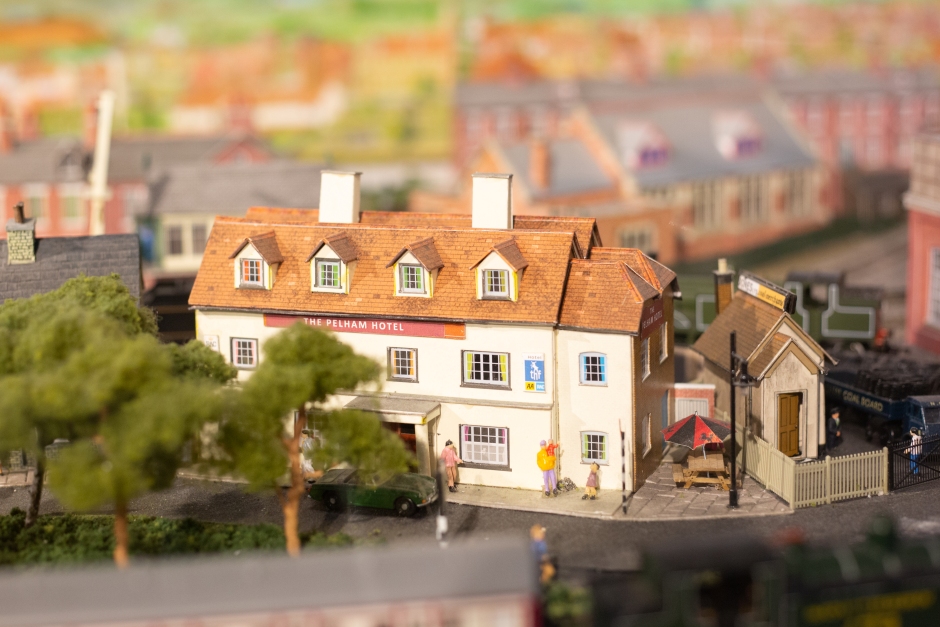 What's your favourite thing about the job?
My favourite thing about the job is how much wonderful stuff I get to see. There are a lot of items that get donated that we don't always put out, but I love to see them all.

Any tips for visiting Bexhill Museum?
In the holidays we have a great schedule of children's activities available, as well as activities for adults such as guided history walks which are really popular.
We also have temporary exhibitions and an artist in residence.
Come to Bexhill Museum because you are guaranteed to find out something you didn't know!