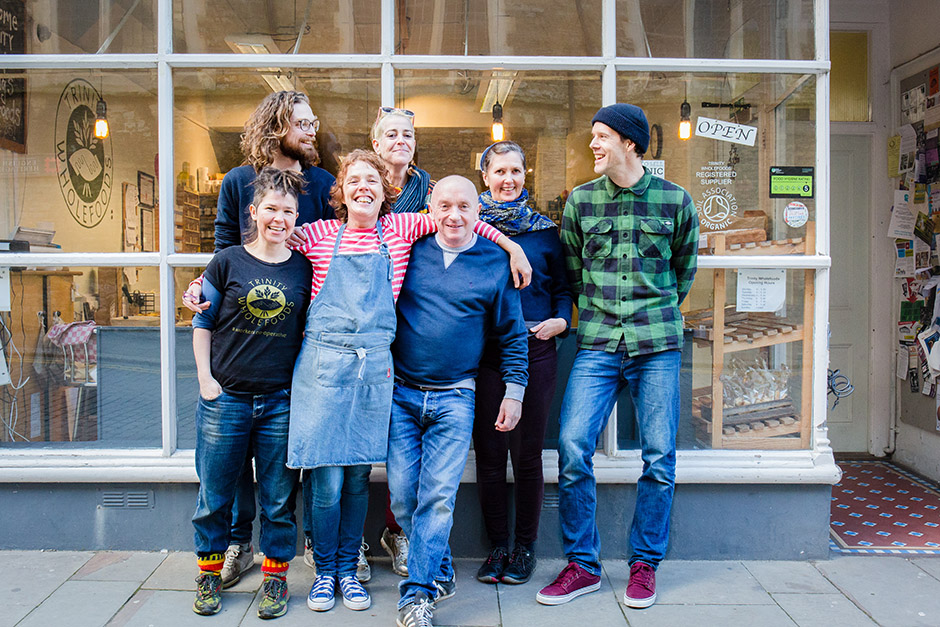 The America Ground and White Rock area of Hastings is full of vibrant, independent businesses.
We spoke to Emma from Trinity Wholefoods who told us a bit more about the business, what it's like being part of the America Ground and what she likes about Hastings.
Tell us a bit more about Trinity Wholefoods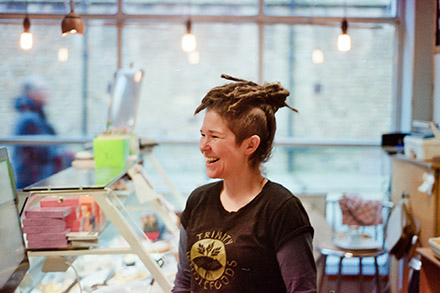 We're a cooperative of nine people who own, run and manage the business together. Originally started by volunteers, we've been here since 1985 and one original member is still involved. We are a vegetarian/vegan wholefoods shop with lots of organic produce, all of our fruit and veg is Organic Soil Association approved. We support fairtrade and focus on local suppliers too.
We have a bagging room - we buy things like oats, grains, seeds and dried fruits in bulk from Infinity Foods in Brighton and then we bag them up here. It's been here from the start, our customers like it because it's traditional and a cheaper way to buy. We bag up in set quantities only and you can buy from whichever bags are open.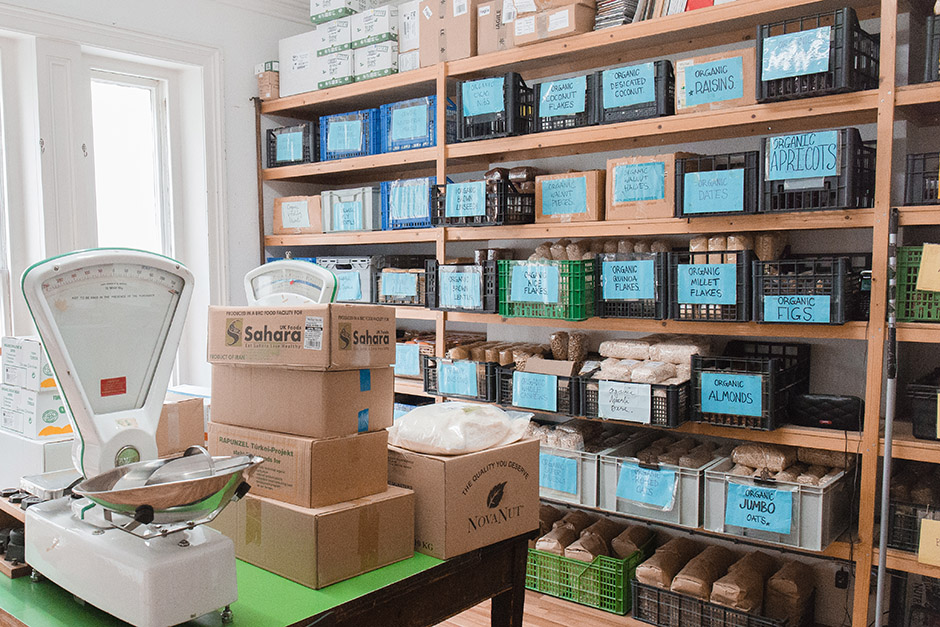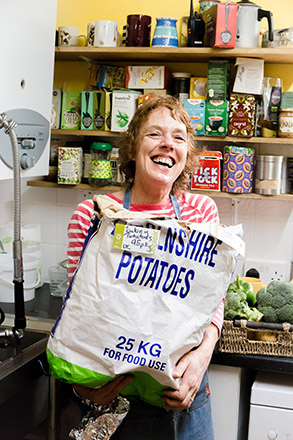 Nikki, along with a couple of other members, cooks the majority of our food in the kitchen. We cook daily organic wraps for lunch, homemade soups, hotpots and quiches amongst other things. We also source additional food from other local suppliers, like Roebuck Enterprises who supply us with vegan cakes. Our bread is organic, and delivered daily from Judges Bakery over in the Old Town.
What is it like being based in the America Ground?

It's really quite exciting! In the last 5 or 6 years there's been a real buzz and the local traders in the area plan and run events that bring us all together, like Independents Day, which has music and stalls. There have been shops that come and go over the last 33 years but the current community is wonderful.
What is your favourite thing about Hastings?

Well I can't think of just one because there are loads! Firstly, the music and arts scene - it's a really strong pull for Hastings and there are loads of hidden gems. There are also lots of independent shops, in the Old Town and in the America Ground. The sense of community in Hastings is wonderful, there is always something going on. It's exciting. And of course the sea!
What do you like to do in the evenings in Hastings?

I like to rollerskate or longboard along the seafront, or catch a band at one of Hastings' many great venues!
Where do you visit on your days off?

Occasionally, I love to pop into Wow and Flutter (local record shop) as they are lovely people and will enthusiastically put a record on for you if you want to listen to something. I think HiStore is fantastic, they make great coffee and have a splendid collection of local arty type goodies.
Do you have a top tip for visitors to the America Ground and White Rock Hastings area?

Just around the corner of The Printworks/Dyke and Dean on Claremont there is a secret alleyway called Gotham Alley which has amazing street art on the walls. There are often events happening down there too so check if the gate is open and take a peek!
Trinity Wholefoods can be found at 3 Trinity Street, Hastings, TN34 1HG www.trinitywholefoods.co.uk