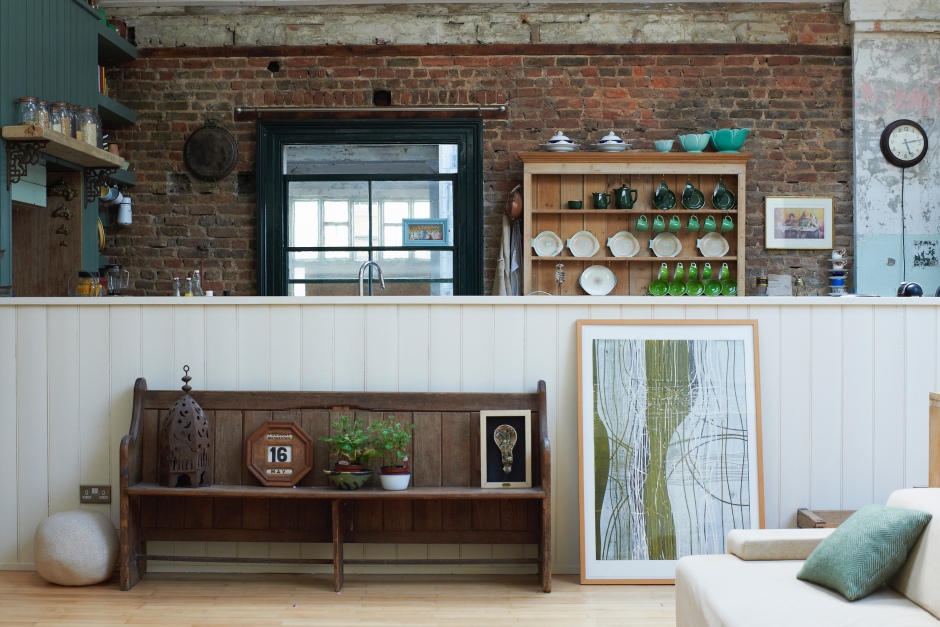 The Printworks Hastings occupies 14 Claremont, a venetian gothic building designed by Walter Liberty Vernon for FJ Parsons and Thomas Brassey circa 1878.
Originally opened as a tastefully designed B&B, the Printworks has expanded over the last ten years to offer creative studio/office space and most recently The Printworks Arts Club which is accessed via the Brooklyn-esque Gotham Alley.
With ground floor tenants Dyke & Dean attracting interiors and lighting lovers from near and far, The Printworks is a beacon of style in this creative quarter of Hastings.
We spoke to co-owner Lorna Lloyd who told us more.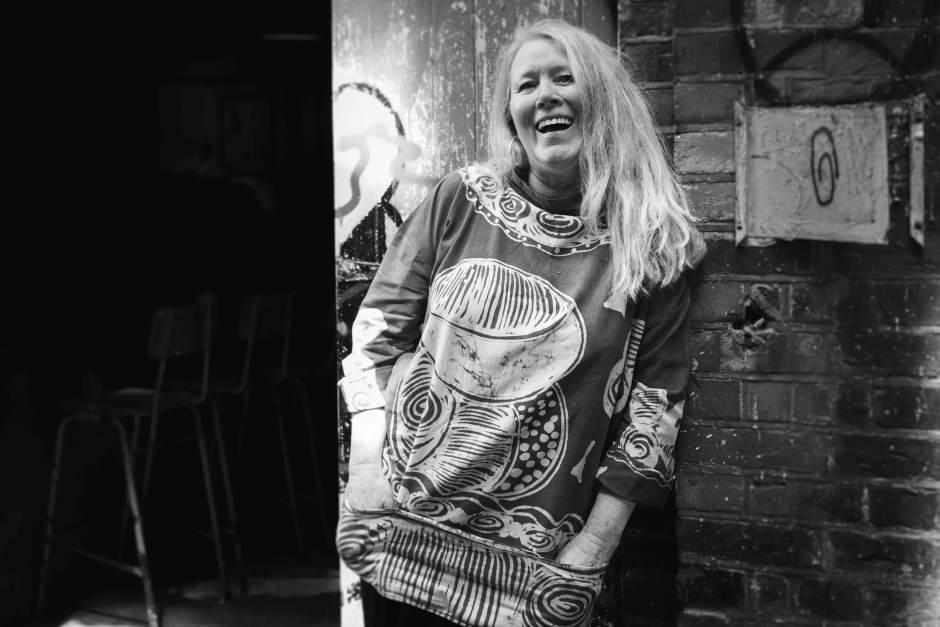 Tell us a bit more about your business

The ever evolving Printworks! We're spread out over three levels:
The Printworks Arts Club on ground and first floors which is open Thursday, Friday and Saturday.
Here you'll find DJs playing vinyl, also live bands, comedians and sometimes burlesque, drag and cabaret, charity events, authors events, spoken word, literary salons and Fringe Festivals. We host quiz nights, fundraisers and occasional private events.
Our programme is carefully curated and we endeavour to give opportunities to charity and community events where we can, as well as providing a space for new artists.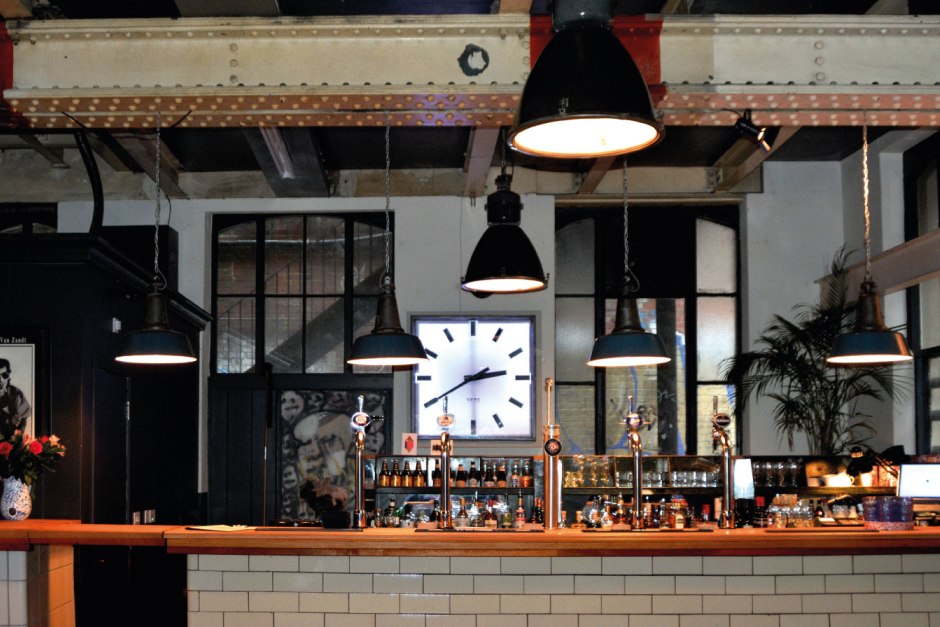 The studio floor comprises of large and medium sized studio spaces that historically have housed creative companies.
On the top floor we have the B&B which was the first bit of the business we started back in 2009.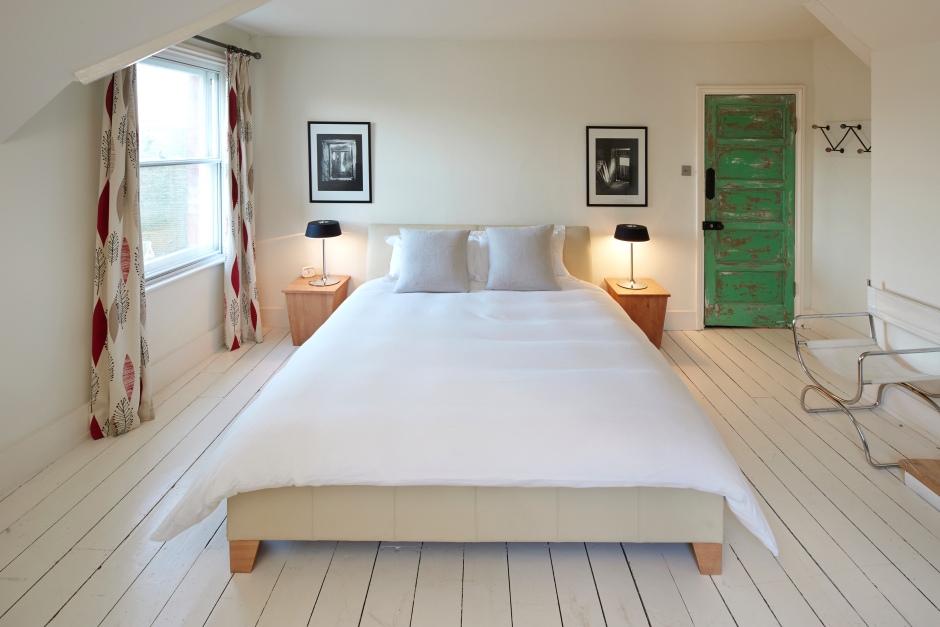 We're right next to Gotham Alley which is this amazing passageway that runs along the back of Claremont. When we first moved here it had really fallen by the wayside, but these days it has been adopted by local creatives and is a fascinating place to walk down.
We have run events there in the past and there are plans to make it a little more user friendly in line with the renovation of the Observer Building.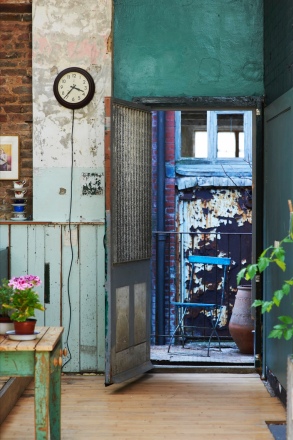 What is it like being based in the America Ground?

We think it's fantastic and have done since we arrived here; it was originally just us and the established businesses such as Trinity Wholefoods, Bullet and Madam Butterfly Tattoo Parlour.
Now it's jam packed with vibrant, creative businesses that really pitch in to make the area better with initiatives like the America Ground Independents Day.
The last couple of years have been a bit of a challenge as we've had to work around a lot of regeneration activities and some really amazing businesses are at risk of being squeezed out due to increasing rents - not a problem unique to Hastings but it is a risk.
What's your favourite thing about Hastings?

The sea, the beach and everything about the coastline.
Even if I'm not able to enjoy it, I love to see other people enjoying it. Also the people here, there are so many interesting and lovely people.
What do you like to do in the America Ground and White Rock Area in your free time?

I love to go to Trinity Wholefoods. The people there are wonderful and I love to support what they do.
I also like to go to Hi-Store and have a coffee or pop into Wow and Flutter which is a fabulous place to shop for records and hang out, they've got it just right.
Do you have a top tip for people visiting the area?

The America Ground is mostly not open on Sunday so be mindful of that when planning your trip.
Check out Gotham Alley - see what new art is up on the walls. Also go to On The Rocks for your Sunday Roast.
Find the Printworks here:
14 Claremont, Hastings TN34 1HA
https://theprintworkshastings.co.uk/
View the interactive guide to the America Ground and White Rock area of Hastings here.
(Mobile users)
Thinking of visiting Hastings? Search train travel deals here.