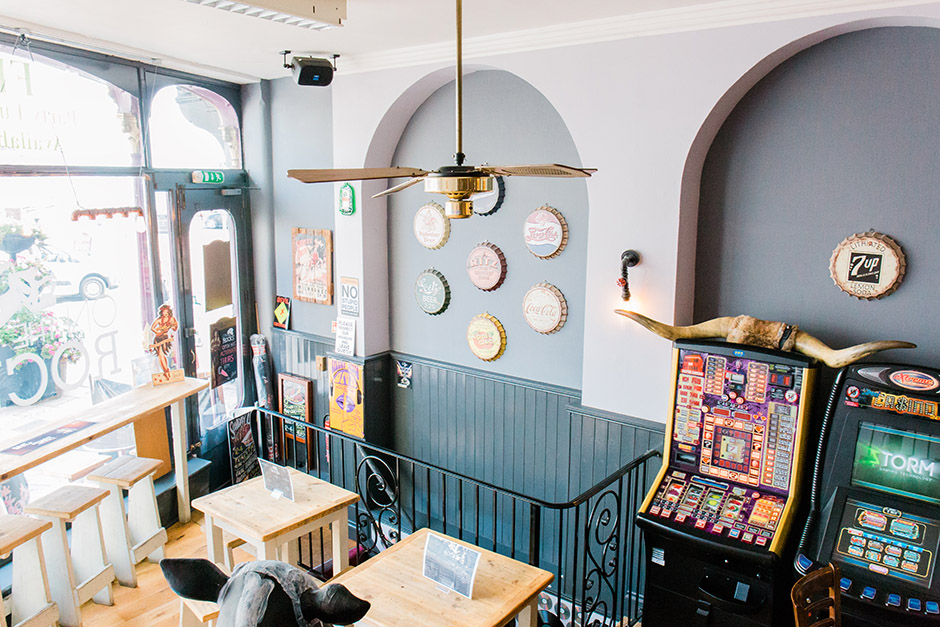 On The Rocks - situated on Claremont in the America Ground Hastings - boasts Comedy, Drag, Cabaret and live music in its busy entertainment schedule. Alongside a well-stocked bar and popular Sunday roasts, On The Rocks is a place for everyone and proud supporter of LGBTQ+ causes. We spoke to owner Steve, who told us a bit more about his business and what it's like to be based in the America Ground.
Tell us a bit more about your business: Steve at On The Rocks

This bar has been going for 15 months. I took it on as the JD Bar, made some changes including the name - 'On The Rocks' was a last minute decision but I think it's worked out well!
We are a bar first and foremost, but we do serve good wholesome home cooked food from 12-7 and our Sunday roasts have become very popular.
There's a big focus on good quality entertainment here too, we have live bands on Fridays and Saturdays plus a singer on Sunday afternoons in the summer months.
For Hastings Pride 2018 we have a famous Lady Gaga impersonator coming in on the Friday to raise money for the festival.
On The Rocks is affiliated with Hastings Pride and we have supplied Drag acts for this year's festival, we're the offical after party venue too!
Another fundraising event is for World AIDS Day 2018. We have a well-known George Michael tribute act who has appeared on TV, the event is free but we'll be asking for donations to the National AIDS Trust.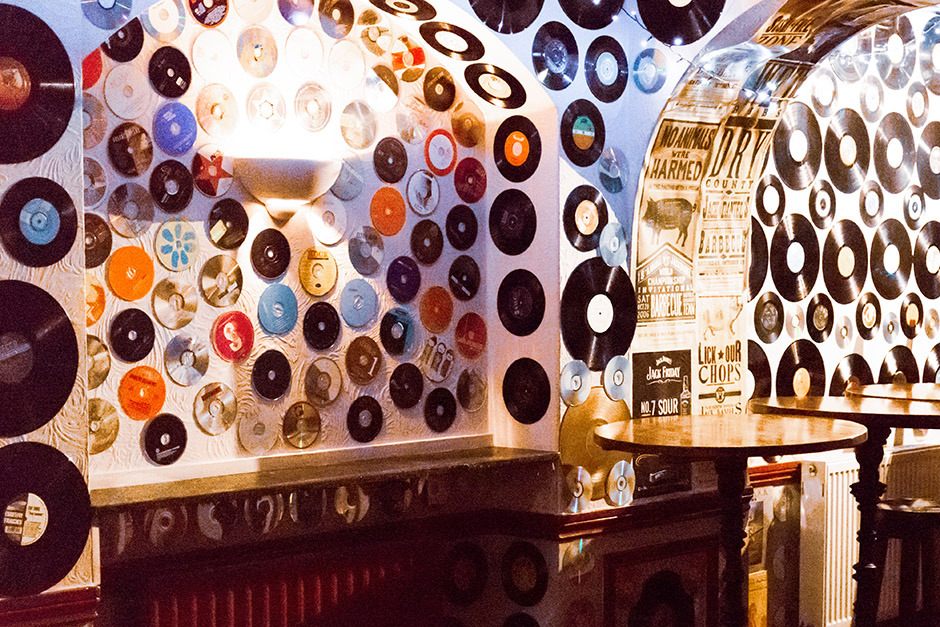 Alongside the live music we put on one drag act a month, plus a monthly comedy night (first Friday of the month) in our downstairs bar.
On The Rocks also hosts cabaret acts such as burlesque performers and we are involved in Hastings Fringe festival.
All of our events are free and we keep our prices as low as possible to remain as accessible as possible.
We're considered to be the 'gay bar' of the area. We are gay owned and this is very much a safe space for LGBTQ+ people, though we like to say that On The Rocks is a place where everyone is welcome.
What's it like being part of the America Ground?

It's good, a little community. Everyone pitches in. We had singers out the front here for this year's Independents Day which was great. I'm looking forward to doing more for next year's event. My mum owns Substance a few doors down on Robertson Street too.
What's your favourite thing about Hastings?

Diversity and Culture. I was born here and moved away to Brighton when I was 18.
I've only been back a couple of years and the town has changed a lot since I was in my teens - I like it a lot now. There are loads of places to eat and drink, plus so many artists!
Where in the America Ground and White Rock area of Hastings do you like to spend your time off?

The White Rock Theatre is fantastic for the shows and we have a great relationship with them.
Favourite place to eat dinner is Nazaar and I also love having breakfast at Bullet Cafe
Do you have a top tip for people visiting the America Ground and White Rock area of Hastings?

Go to Substance for all of your fancy dress needs! Also, visit the America Ground for dinner in the week - you'll find a table easily whereas the Old Town is often heaving.
On The Rocks can be found at 4 Claremont, Hastings TN34 1HA
https://www.facebook.com/OnTheRocksHastings
@on_the_rocks_hastings
View the interactive guide to the America Ground and White Rock area of Hastings here
Thinking of visiting Hastings? Search train travel deals here with Southeastern and Southern