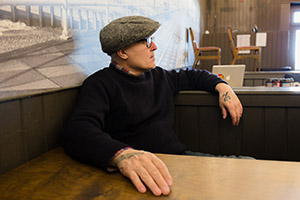 Hastings is home to a thriving community of vibrant and exciting independent businesses. This spirit of independence made its mark on town's identity by way of The America Ground in the early 1800s. We asked Bob Tipler, co-founder of Hastings Fat Tuesday to give us a brief rundown on the history of this part of town:
'The History of the America Ground goes back to the early 1800s. Hastings was a very popular town and becoming overcrowded (the tall fishing net huts give a clue of the lack of space available, the fishermen had to build upward, rents were rising and people were struggling to get by.
Severe storms in years before, along with longshore drift, meant that a shingle bank had formed between area in front of Hastings Castle and where Hastings pier now stands. A group of Hastings residents realised that this new land did not fall under ownership or jurisdiction and set up home there, rent free. This new strip of land soon attracted other residents and a small community was established, with many houses and businesses occupying the new land.Trinity Street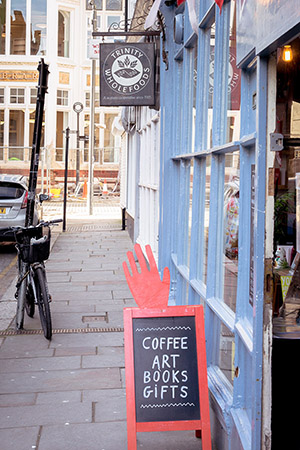 The local council tried to take the land back and were met with resistance, along with an American flag. The American Revolution was in living memory at that time and the flag was raised as a symbol of independence. The residents named themselves Hastings Americans, and the area 'The America Ground'. They won their battle with the council but eventually the America Ground was claimed by the Crown and the residents were forced to relocate. Some of the original houses from The America Ground were dismantled and rebuilt up the road in the Bohemia area of Hastings.
These days The America Ground spirit is alive and well - we celebrate independents on July 4th, although there is no other alignment with the United States!'
Please visit these sites to read a detailed history and view historic images of the America Ground, Hastings.
http://www.1066online.co.uk/hastings-history/hastings-town/america-ground/
https://www.1066net/america/history.htm
https://www.hastingsobserver.co.uk/lifestyle/nostalgia/mediaeval-origins-of-america-ground-1-6115272