Hi-Store has been part of the America Ground, Hastings since 2017 and is the creation of renowned illustrators Nina Cosford and Ali Graham who also founded the annual Hastings Illustration Festival (known as HiFest).
A collaboration with Stooge Coffee, Hi-Store is packed with gifts, art supplies, tote bags, sketch books, colouring books, ceramics, T-shirts, illustrated greetings cards, prints and books.
We spoke to Nina and Ali who told us a bit more about the business and what it's like being based in the America Ground.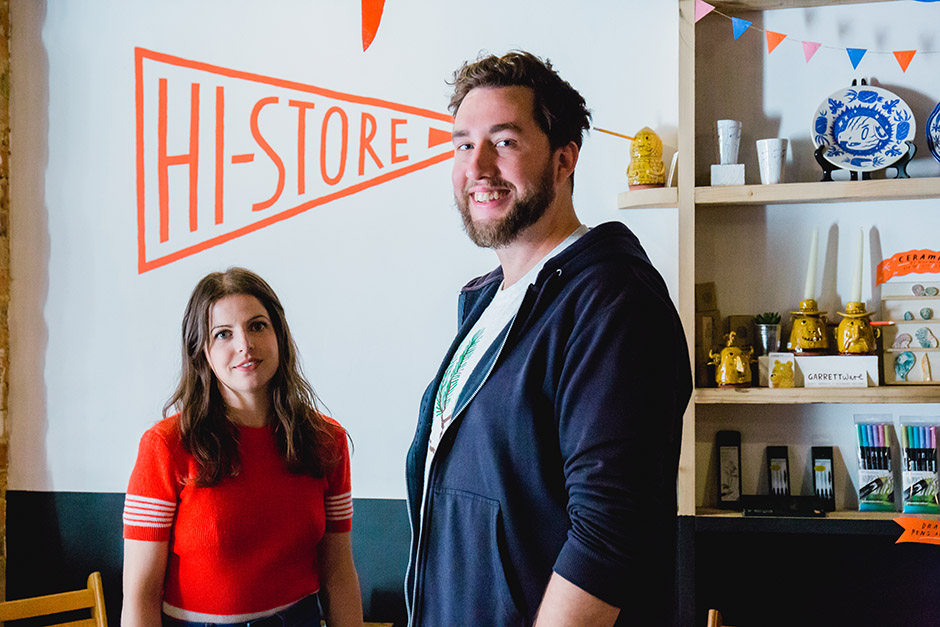 Tell us a bit more about your business:Hi Store inside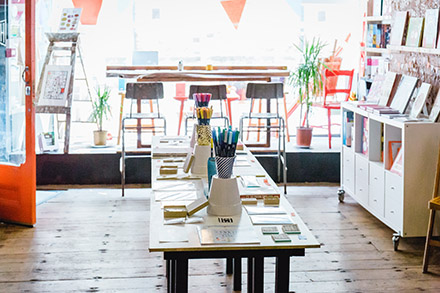 A: Hi-Store is an extension of HiFest, which is the illustration festival we run in Hastings every December. Rather than all of that energy going into just one weekend, we wanted to have an outpost for illustrators to sell their work and host events such as book signings, book launches and kids' events.
N. We're lucky because 90% of the stuff for sale in this shop is by local illustrators so they often come in to sign their products - most of the books in here are signed by the authors which makes us fairly unique.
A. Stooge Coffee sells single-origin, locally roasted artisan coffee including specialty cold brew. There are non-dairy milk options plus a range of cakes including vegan and gluten free options. You can also buy the beans and the kit here! Hi-Store is a great meeting place for the creative community, visitors and the people of Hastings.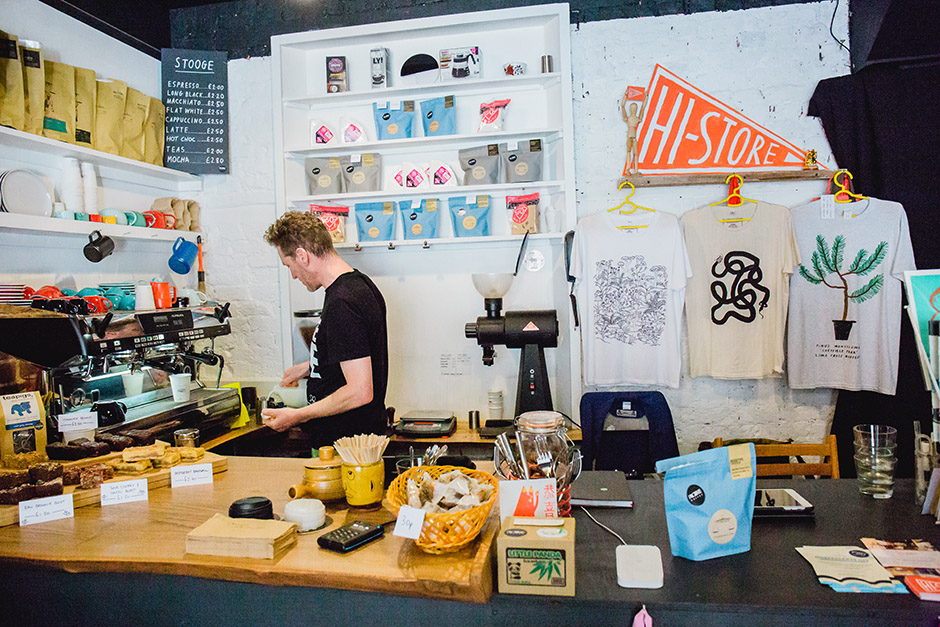 What is it like being based in the America Ground?

A: We love it. It's in the perfect position between Hastings and St Leonards and although it's part of the town, it's got a village vibe about it, a tight community.
N: The businesses are all supportive of each other and there's no competitiveness. It's close to the station, the town centre, the seafront...and of course ESK, the Harrods of Hastings - big shout out to ESK!
What is your favourite thing about Hastings?

N: Community. People always have the time to stop and talk to you and in our experience; people are quick to help you out, often without wanting anything in return, if they like the ethics behind what you're doing. It's not money driven.
A: For me it's the sea. It's a cure-all for me.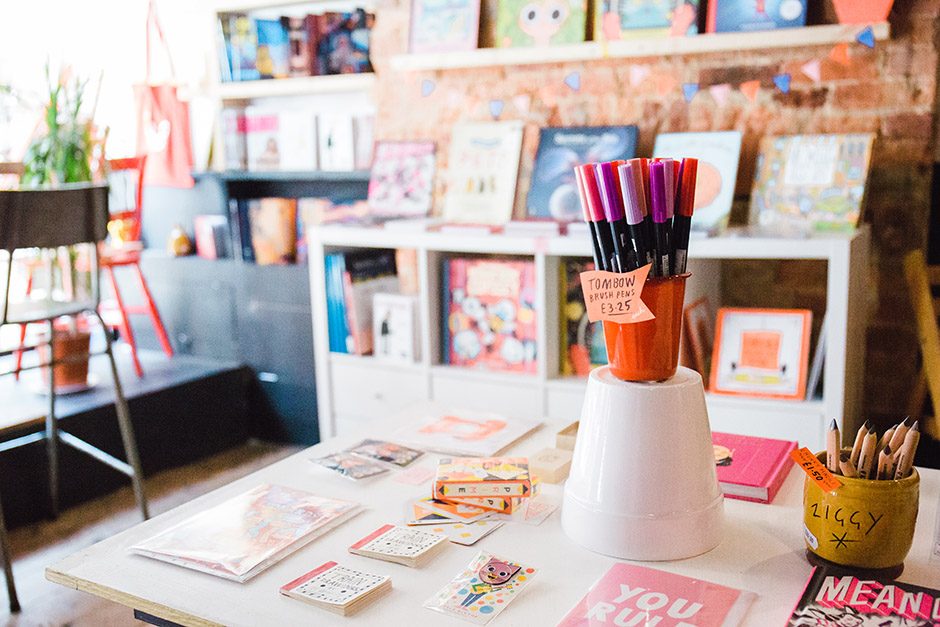 What do you like to do in the America Ground and White Rock area of Hastings in your time off?

N: We like to go to the Printworks for special events such as the music quiz run by Wow and Flutter - that's where we hold HiFest too.
A: We also go to Rustico a lot, the food is great there.
Do you have a top tip for people visiting the America Ground and White Rock area of Hastings?

N: This is proper boring but I would recommend that you check the opening times of the shops before you visit. Quite a few of the shops around here are closed on Sundays and Mondays, but not all of them. So be sure to check on their websites or social media to make sure you can go where you want!
A: Holy Trinity Church (opposite us) has a popular Friday group for mums to take their kids to and the newly refurbished Hastings Library is very good for kids' events too.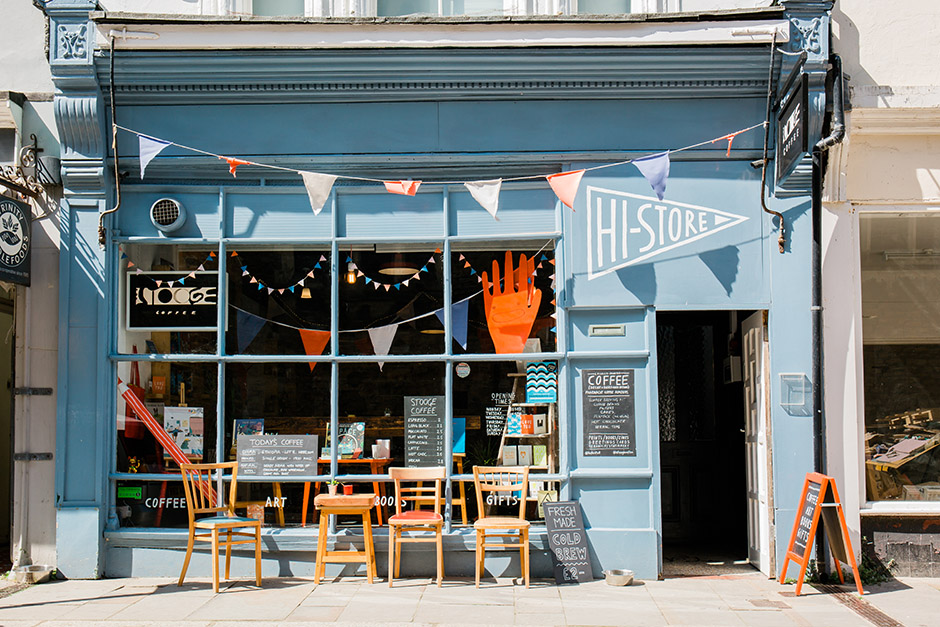 Hi-Store can be found at 4 Trinity St, Hastings TN34 1HG.
http://www.hifest.co.uk/ @hifestuk on social media.
View the interactive guide to the America Ground and White Rock area of Hastings here
Thinking of visiting Hastings? Search train travel deals here with Southeastern and Southern