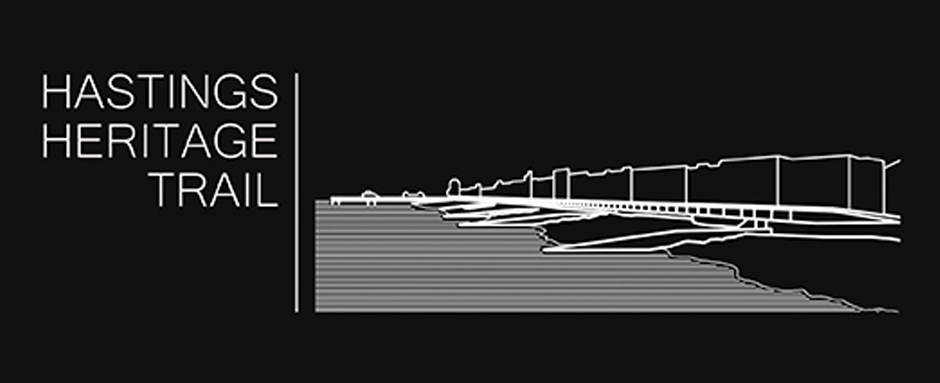 Hastings has an amazing breadth of history in the everyday built environment. The Hastings Heritage Trail celebrates this, taking visitors around 10 central locations that have stayed largely unchanged for at least 25 years. Created by Hastings born photographer Maxine Beuret, and including suggestions from local people, each place has been chosen for its fascinating history with a focus on design.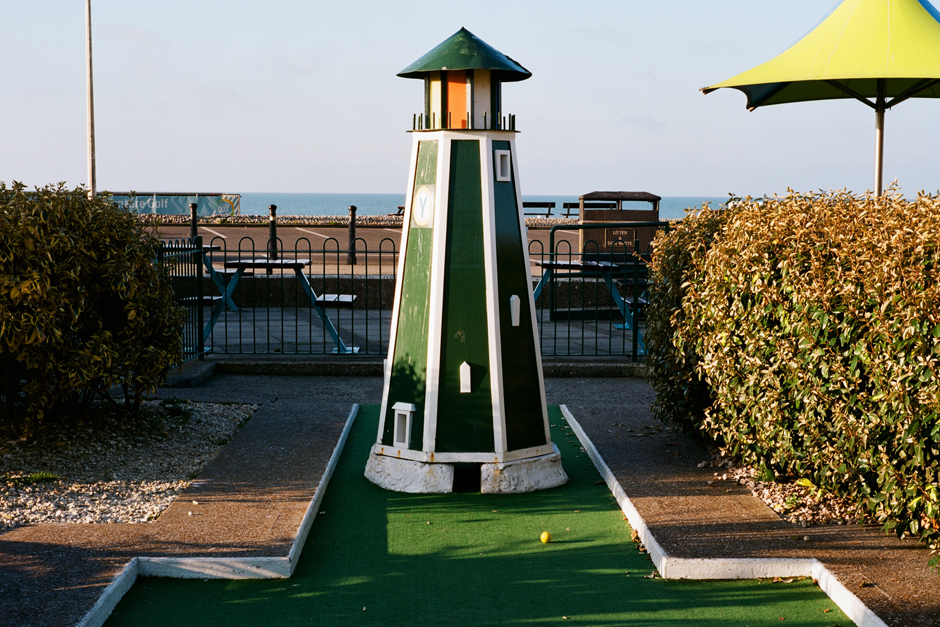 The trail has 7 outdoor locations and 3 indoor. It is supported by a leaflet with a children's brass rubbing trail, and a website with an Instagram feed and digital storytelling.The trail is numbered but can be done in any order.
Trail locations:
F. Chambers Jewellers, 51 Robertson Street, 1925 (indoor)
Claremont Hair Studio, 7 Claremont, 1987 (indoor)
Carlisle Parade/Robertson Terrace Seaview Shelters, 1931
Carlisle Parade Underground Car Park, 1931
Pelham Place Roundabout Fountain, 1960
Hastings Crazy Golf Course, 1974
The Albion Pub, George Street Bar, 1940 (indoor)
The West Hill Lift, George Street, 1891
The Net Shop & Jellied Eel Bar, 7a Rock-a-Nore Road, 1968
Tamarisk Steps, Rock-a-Nore Road, 1839
Display sign
At each trail stop, a sign exhibits a single current photograph taken by Maxine Beuret, some concise historical information and a historic image, space for public trail user photographs and other artworks, a trail map and a children's brass rubbing (outdoor locations only).
The website's digital storytelling combines Maxine's photograph with oral history interviews done by local people. Submit your photographs and these will be displayed on the website and social media platforms. Periodically a selection will be printed out and displayed on the signs.