Using our Visit 1066 Country website, lifestyle blogger Squibb Vicious, also known as Haydy, planned a jam packed 24 hours in Rye. This stay was her very first trip here and she wanted to ensure she enjoyed all of the main attractions!
Where to Stay

Mermaid Inn

Mermaid Inn


Rebuilt in 1420, The Mermaid Inn has been visited by Queen Elizabeth, the Queen Mother and many celebrities, and now Haydy! This was a huge tick off her UK travel bucket list and it really did live up to every expectation. She spent the whole time wandering round in awe, just taking it all in.

Haydy and her boyfriend, Mike, purposely booked themselves into the Elizabethan Chamber as the 4 poster bed and wooden panelled walls had won them over many years ago when they first saw photos. Little did they know that it was one of the most haunted rooms in the hotel, but as you've guessed, they survived their night's stay!

They booked a 3 course dinner, bed and breakfast package — as they really wanted to make the most of their time there and experience all that the hotel has to offer.
📍 Mermaid St, Rye TN31 7EY
💰 £310 (just rooms start from £150)
🛏️ Elizabethan Chamber
🎟️ Booked directly
🐶 Dog friendly rooms

Where to Park

If you stay at the Mermaid Inn, you will be able to park there on arrival until you checkout. The following morning, move the car down into any of the local car parks as they are close to the plans in this itinerary. Rye is all very walkable!

What to Do

Rye Heritage Centre
Rye Heritage Centre*

An absolute highlight of Haydy's trip to Rye was the Rye Heritage Centre for their sheer wholesomeness!
Rye Heritage Centre is home to the "Story of Rye", a 15 minute sound and light show featuring the famous Rye Town Model made in the 1980s by local residents, that guides you through the cobbled streets and hidden passages of Rye. It is incredible to see the amount of work that has gone into the amazing model, as well as the sound and lights show. The team recently had to strip everything back and start over and what they have accomplished is outstanding.

The centre is also home to a very fun penny arcade, where you can throw yourself into the fun of times gone by. You can buy tokens from the reception to get fully immersed. Haydy & Mike laughed, played and booed when it all came to an end.
💰 Adult £4.50 / Child £3 - Story of Rye
💰 7 arcade tokens for £1
⏰ 10.30am to 4pm Tues to Sat / 1pm to 4.30pm Sun
🎟️ Buy on arrival
♿ Accessible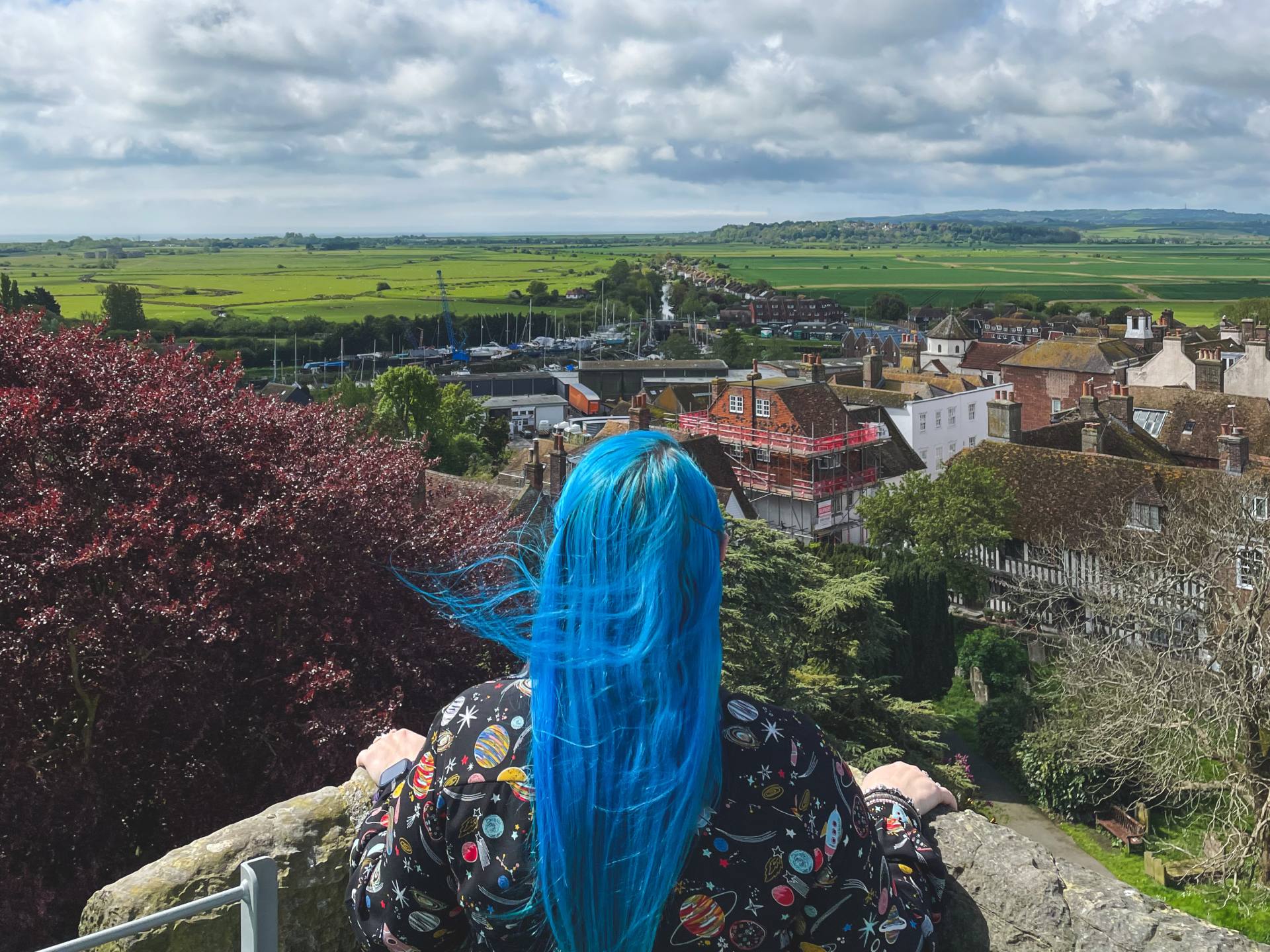 View from the tower of St Mary's Church
Church of Saint Mary

St Mary's Church is a stunning place to visit if you're not scared of heights! It's possible to climb to the top of the church tower for amazing views of Rye and the surrounding countryside. On the way up, you can also see the mechanism of the oldest working church turret clock in the UK.

📍 Church Square, Rye TN31 7HF
💰 Adult £4
Rye Pottery

Originally established in the late 1700's, Rye Pottery is a family run business and is really worth a walk around. It may just look like a shop, but there's so much more to it! All of what they create on site is designed and modelled by an expert team of sculptors, decorators and ceramicists, which you can watch happening. There's something so therapeutic about watching pottery!
📍 The Old Brewery, 6 Wish Ward, Rye TN31 7DH
💰 Free entry
Rye Castle Museum *

Due to visiting out of season, Haydy visited the Rye Castle Museum's Ypres Tower, but not the museum's East Street site which she will be using as part of her excuse to return!
The museum tells the stories of the history of Rye which is fascinating, the amazing tales of smuggling and how many uses the stunning Ypres Tower has had! The views are lovely too!
📍 Gun Garden, Rye TN31 7HE
💰 £5 an adult / under 16s free
There's also the National Trust owned Lamb House where Henry James, writer, lived but Haydy ran out of time during her visit!

Where to Eat & Drink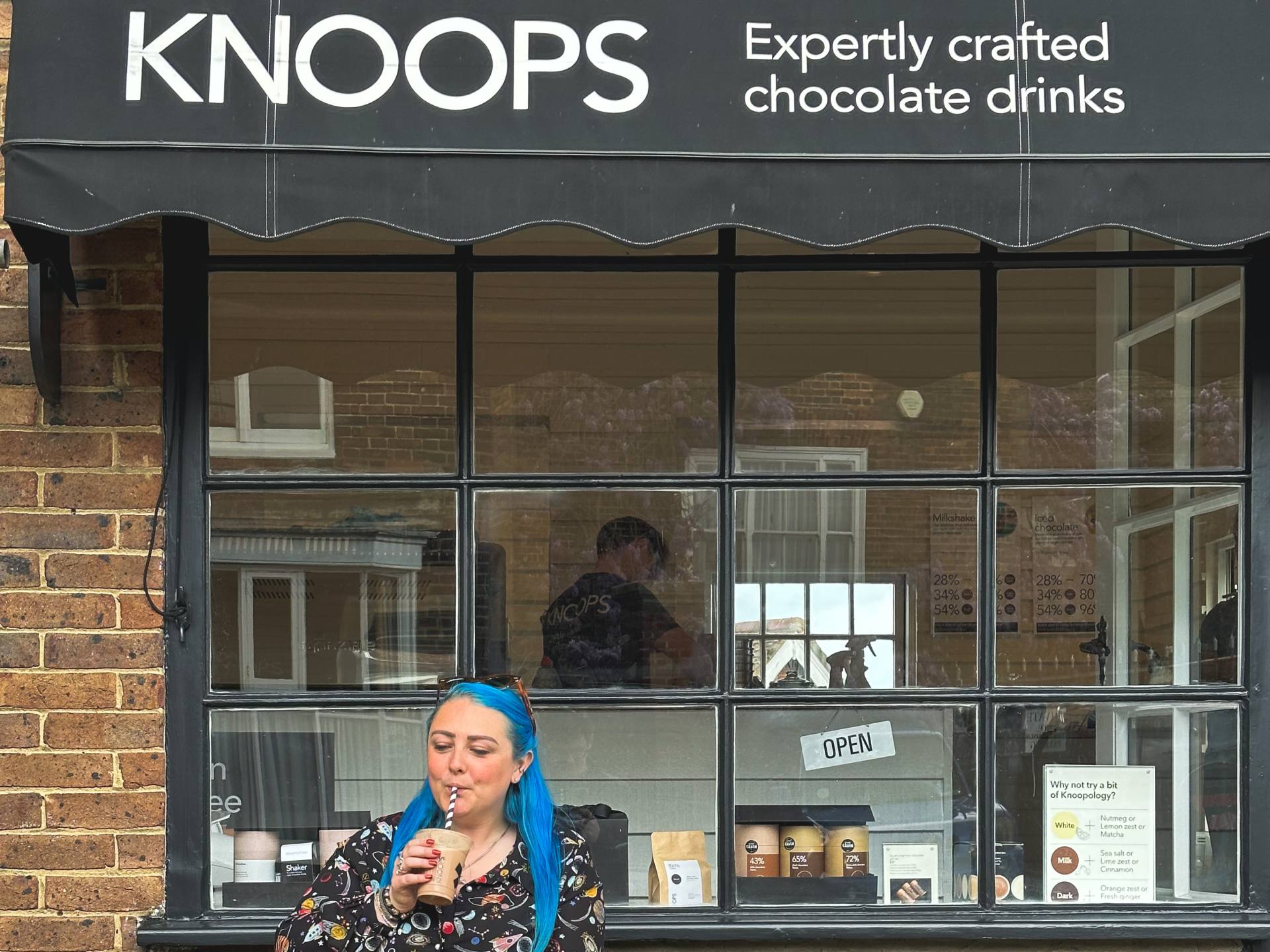 Knoops
Knoops*

Knoops is one of the greatest drink based ideas Haydy has ever seen; as a lover of milk and chocolate this combo is just perfect!
Jens, owner of Knoops, took some time out of his busy schedule to sit with Haydy & Mike whilst they drank iced milk and told them why Knoops not only tastes delicious but is a whole lot more than meets the eye. He had a strong relationship with chocolate since childhood and in 2013, he decided to share his passion and opened this first store in Rye.
Since then, the company has grown beyond belief. There's now 10 stores around the UK to get your chocolate milk fix. But it's so much more than just tasty milk, Jens carefully selects each of the chocolates used from the world's foremost cacao-growing regions. Knoops works with only a handful of chocolate makers, both large and small, who are genuinely committed to improving the sustainability of their cocoa. Jens will spend time with the cocoa farmers ensuring there is no middle man, and there's fair payment so the farmers and their families are cared for. Hearing Jens talk about how much care goes into the behind the scenes of being Knoops owner, it made it clear that he really is the King of Chocolate!
The concept is based around the carefully curated percentage menu which allows you to pick the level of chocolate in your drink, whether that be hot or cold, starting from 28% white chocolate through to 100% dark chocolate. After choosing your percentage, you can choose your milk, and add in extra flavours like sea salt, orange zest or chilli.
Haydy went for 34% milk chocolate, the dairy milk with a hint of sea salt which made the drink taste like liquid salted caramel! Mike had the 80% dark chocolate, the dairy milk and a hint of orange zest. Just so good!
📍Tower Forge, Tower St, Rye TN31 7LD
Cornish Bakery

If you're looking for something quick and tasty for lunch, then the Cornish Bakery is perfect. With so many home baked goods to choose from, you're spoiled for choice. The staff were also lovely which is such a plus!
📍86 High St, Rye TN31 7JN

Mermaid Inn Restaurant
Mermaid Inn

As part of the package Haydy booked, she was able to enjoy a 3 course meal in the stunning Linen Panelled Restaurant on site. You are able to dine here if you're not staying also.
The local seasonal ingredients means that the menu changes frequently to ensure the highest quality dishes are served to guests. There's plenty of options to choose from to suit every taste!
Also noted by Haydy during her visit was the locally sourced wines from Gusbourne Vineyard in Appledore.
📍Mermaid St, Rye TN31 7EY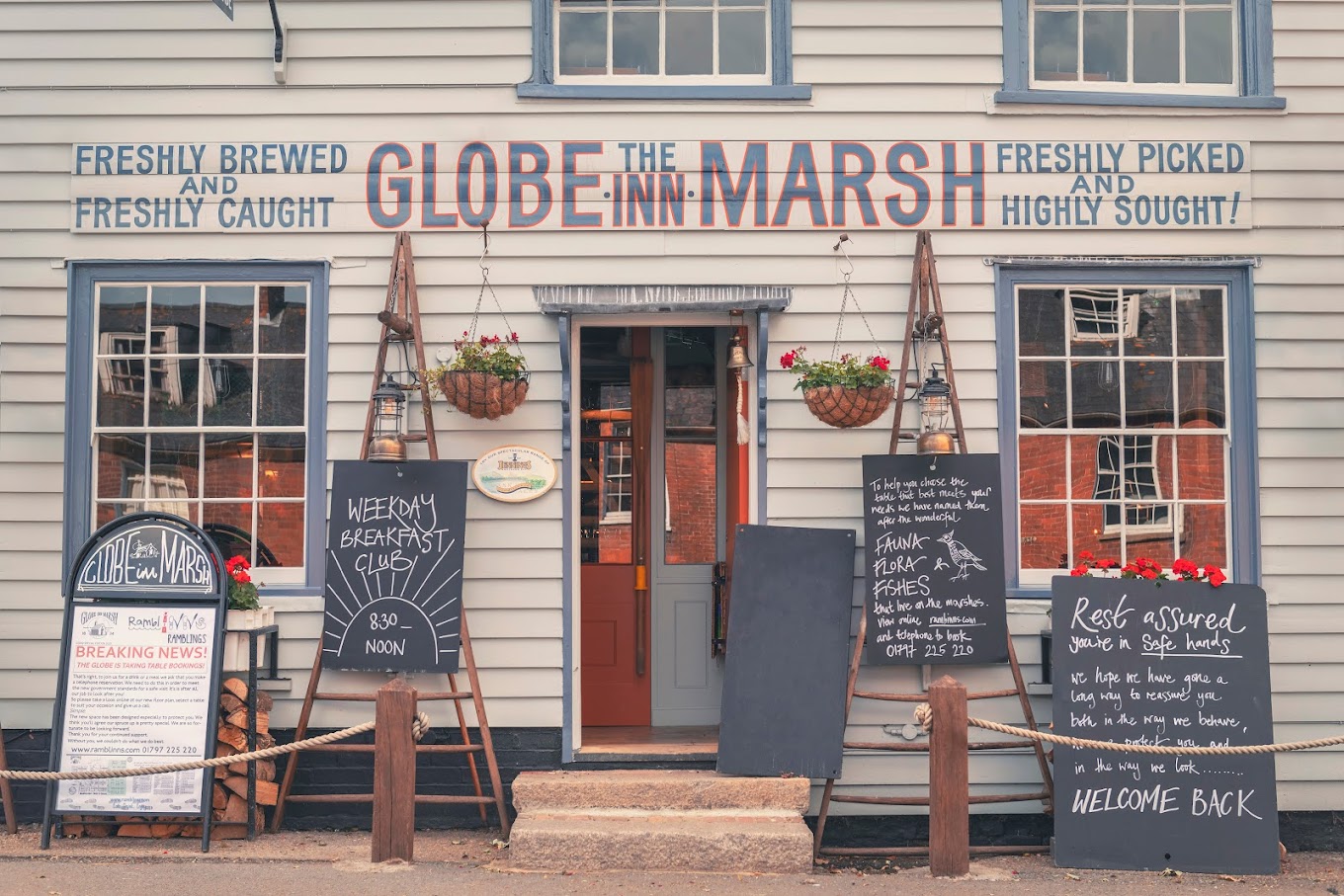 The Globe Inn Marsh
Globe Inn Marsh

Heading out of Rye to head home, Haydy stopped at the Globe in Marsh for lunch after being recommended by a foodie friend and they were not disappointed at all.
The menu was beyond what you'd expect in a pub and the decor was wonderfully eclectic too! The dishes Haydy & Mike ordered were both delicious and again exceeded all expectations. This comes highly recommended for your visit.
📍10 Military Rd, Rye TN31 7NX
* Asterisk marks gifted items

Visit our Rye page to find more inspiration for your next visit to 1066 Country.
Related