It's one of those dreamy long sunny afternoons, the old garden table has been moved to a slightly shady spot beneath one of the trees at the end of the garden, there's the scent of wild flowers on the breeze which gently nudges the leaves above and animates the sides of the white sheet that's been thrown over in place of a table cloth, a cricket chirps in the hope of a reply. Across the valley rows of vines are evidence that this is certainly wine country.
The four of us sit around the table laid out with a mouth-watering assortment of cold smoked fish arranged with salted radishes; a rough-cut block of local terrine rests at one side next to a smoky peppered saucisson waiting to be sliced; a colourful salad still cold from the fridge; dips of many flavours, ramson hummus and pesto adorned with edible flowers, the crudités set out like some vegetable rainbow; cheeses of so many kinds; a sourdough loaf still warm from the local bakery sat straight onto the table, fresh shucked oysters, grapes, cherries and apples the list goes on. And then there are the glasses of chilled rosé wine, tiny beads of condensation running down their flanks.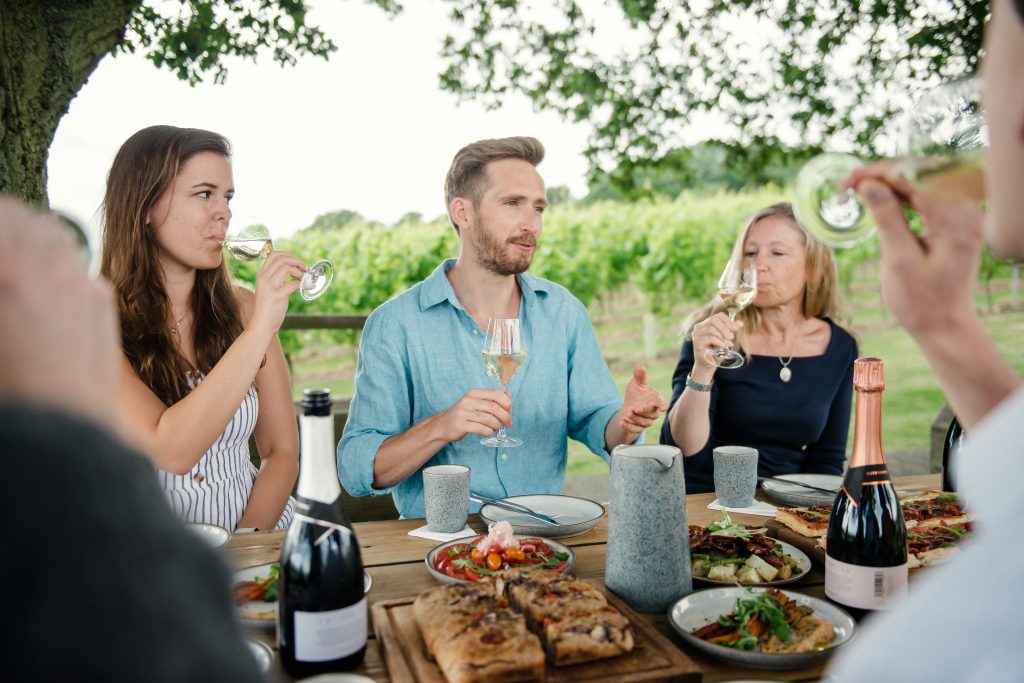 Is this real, should we pinch ourselves and break the illusion?
But this isn't a dream, there's nothing mythical about it, our boutique farm cottage long weekend isn't in some far away land but in fact very English and we didn't have to endure an airport trip and a flight to get here. What's more everything on our table has been produced within miles of our perfect garden setting. No, this is very real and this is our secret Sussex escape, but not as you might know it.
Neighbouring Kent might have trademarked the title 'Garden of England' but that garden does not stop at the border, continue over and you'll find where the Sussex Weald reaches the sea, verdant hills still roll and ancient woodland still grows. Amongst this patchwork of picture perfect settings are producers of world class wines, hardworking fruit and vegetable farmers, age beaten and nostalgic fishing communities and artisans of many kinds from cheese makers to bread bakers and beyond.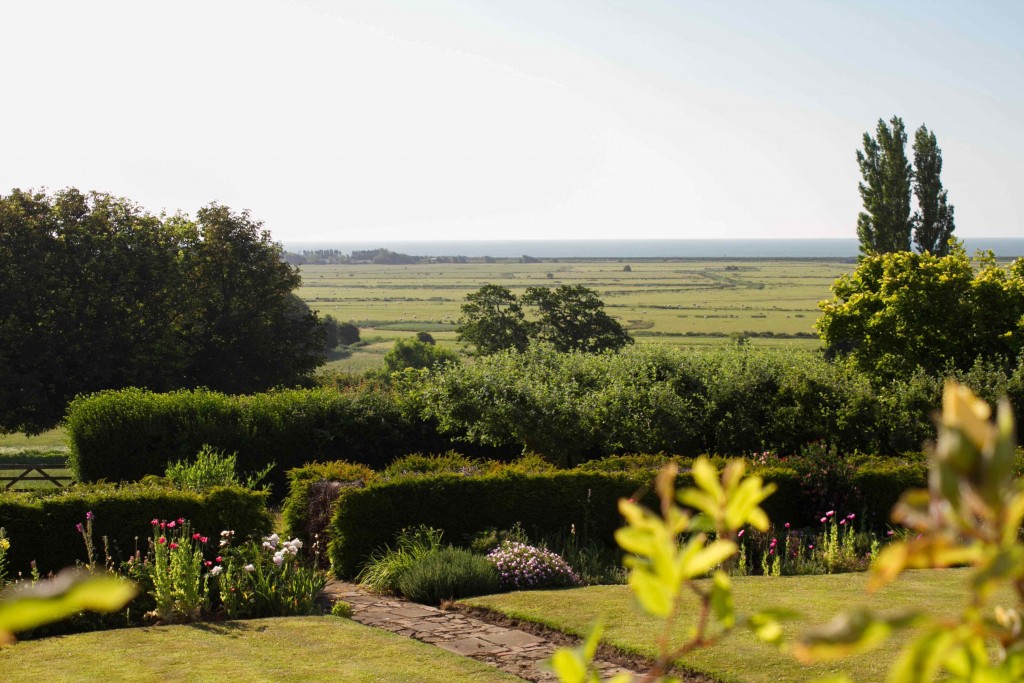 You only have to wander down any high street of one of the picturesque local towns to guess what the local priorities are. Two boutique coffee shops, a variety of sharp looking wine bars, delicatessens overloading with local cheese and charcuterie, fruit and veg sellers alongside fishmongers trying to out do each other with their street displays and of course the ever-present country pub standing proudly amongst it all. It seems only evident that everyone here, whether consciously or not is joyously taking part in this local secret, enjoying the good life at every chance, very much in tune with the gastronomic delights of the region.
We're all guilty of sometimes rushing too soon to escape England for places more exotic, chasing our idea of a good life weekend in the sun and it's an unfortunate placement of geography that so often we get so close before hopping on a plane or the Eurostar at the border before ever reaching the hidden gems of 1066 country.
So perhaps now, more than ever is the perfect time to choose to create your own homegrown adventure, to carry on past the airports and ferry stops and into East Sussex to discover for yourself the gastronomic and wine producing revolution going on right under our very noses. We must be content on dreaming as for the moment at least as we cannot visit but to dream now is to travel later and I'm certain many of you will welcome the escapism.
Thanks to Jamie from Vine & Country Tours for this guest blog post. Vine + Country run boutique wine & food tours, home wine tastings and host fabulous dining experiences around Kent and Sussex, taking you to the most beautiful vineyards and microbreweries, providing a private banquet of delicious seasonal dishes to pair with your wines, and then delivering you safely back home again.
They have also launched an online English wine shop and Picnic Grazing Hampers offering virtual online tastings of carefully selected wine cases of some of their favourite wines from among their partner vineyards and delicious banquets of local foods to enjoy anywhere.
Read another blog post by Jamie: Welcome to England's Wine Country
Related