---
Following a comprehensive programme of research and consultation we have evolved a strategy that will help us communicate a relevant and contemporary story for 1066 Country.
Over time our messages will become stronger as they become more consistent. Our strategy is based on a simple idea – the metaphor of a tree. Just like a tree 1066 Country has roots, deep ones. We can describe these as: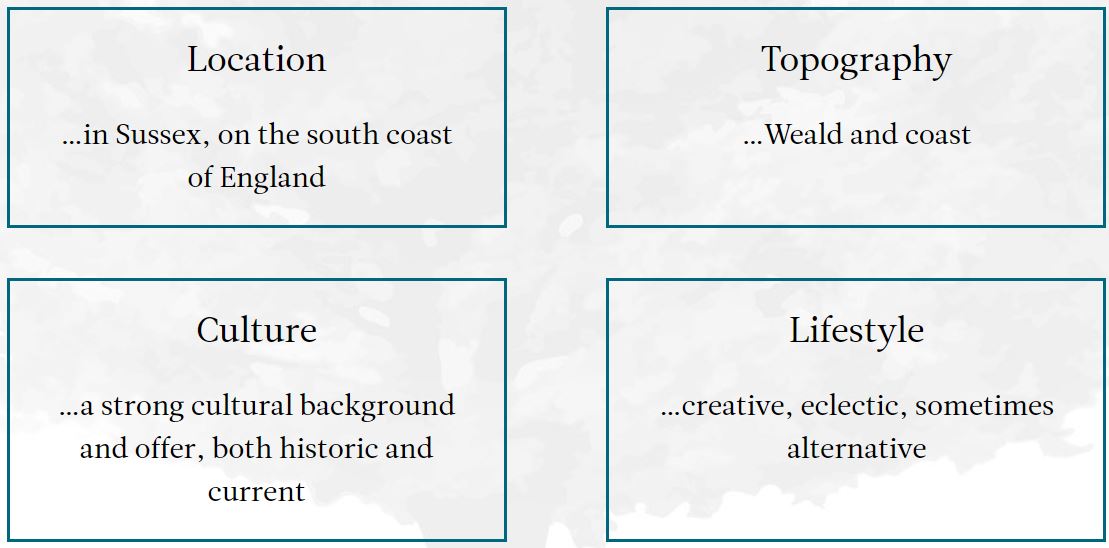 To continue the metaphor, from the roots of the tree a strong core grows. It unites the roots with the branches. The trunk of the tree, our core, is the notion of
ORIGIN.
The branches which are the vital and visible expression of the tree become, in our context, four distinctive and relevant themes. They express the potential of 1066 Country as it is now: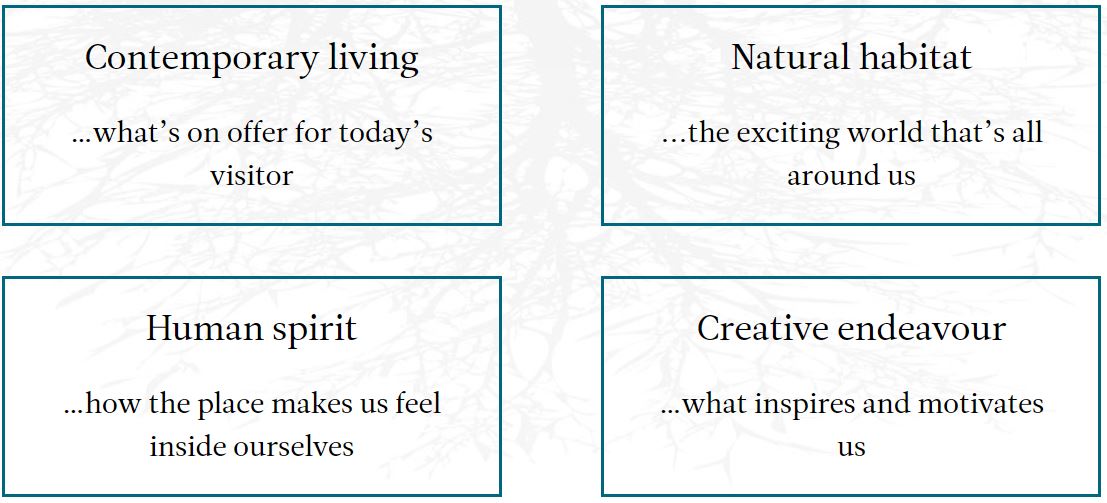 ---
---