The past couple of months of lockdown has seen the thriving Hastings skateboard and BMX community cooped up, with many of them missing their weekly coaching sessions. To help them (and their parents) get through this testing time, the Source Park have taken their coaching program online via weekly sessions hosted on Youtube, Facebook and Instagram.
They've also created a Boredom Beaters page on their website, which includes all their how-to videos plus two new activity sheets with various BMX and skateboard related crosswords, colouring in, cut out and keep sheets, and a Steps & Rails board game providing hours of fun from home.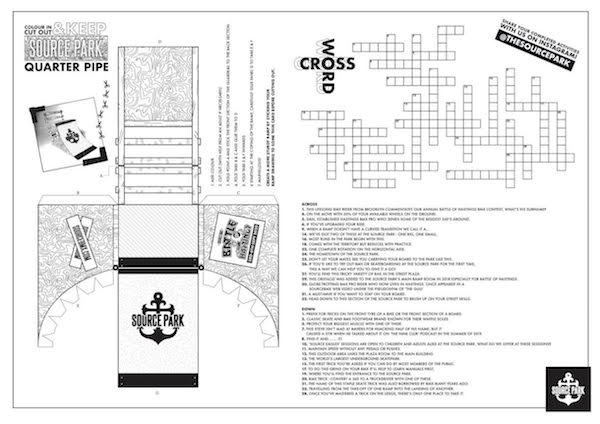 Looking forward to #lifeafterlockdown, let's take a look back to summer 2019 when the Source Park Eagles coaching crew took to nine wards of the Hastings Opportunity Area to give all ages the chance to try BMX riding for the first time as well as a free introductory session at Source Park!
We all look forward to more of this in times to come and all there is in #1066waitingforyou – meanwhile, stay safe and stay home.
Related