Bedgebury National Pinetum and Forest on the East Sussex and Kent border is home to over 12,000 trees and shrubs. The 320-acre pinetum has 1,800 species from five continents. Bedgebury has one of the world's most important collections of conifers. Some of the trees you'll know already but others are rare or endangered species. The whole site including the forest is a massive 2,000-acres which means you'll find plenty of outdoor pursuits on visit to Bedgebury.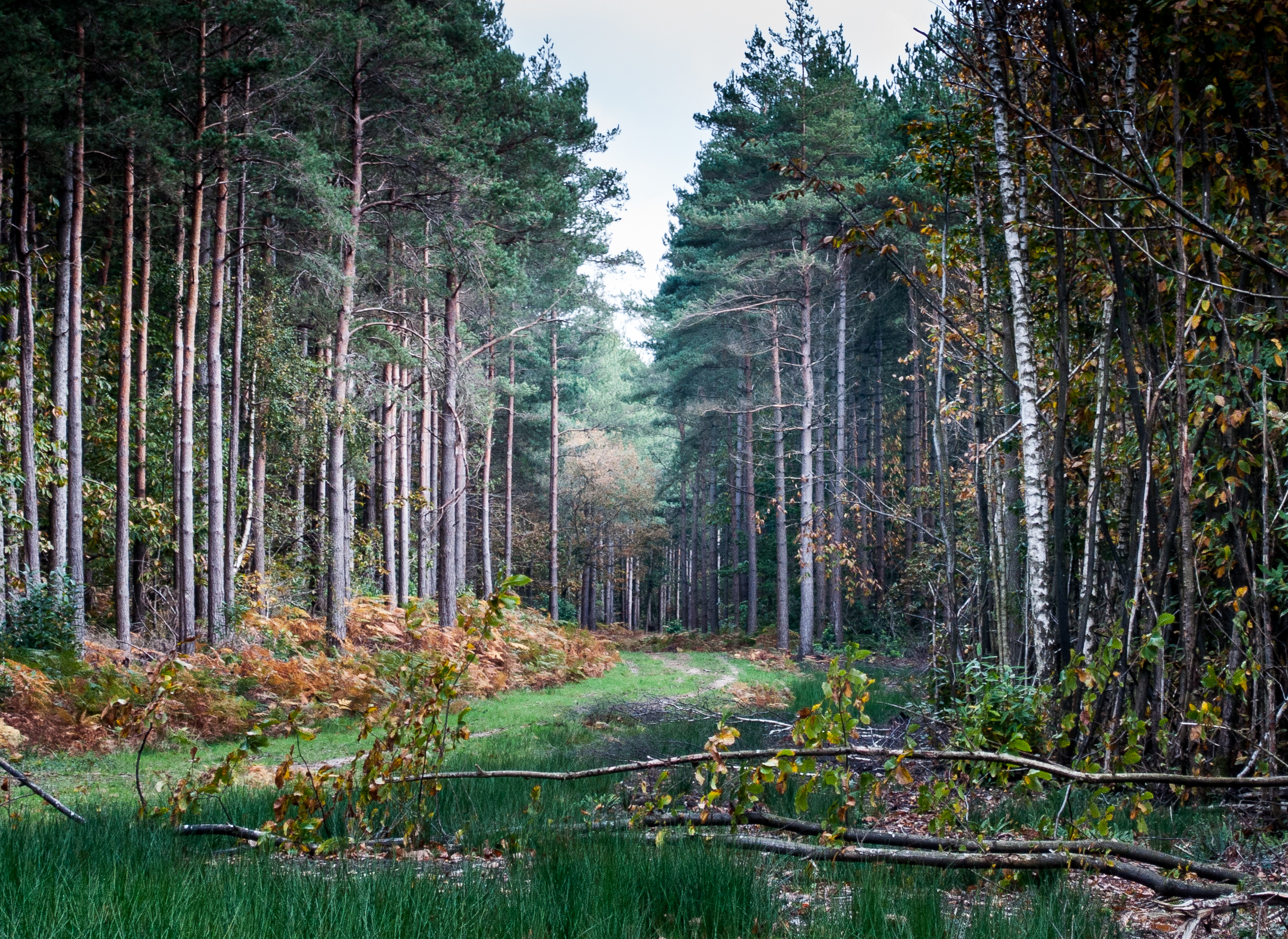 Walks and Trails
We set out on a visit one crisp autumn morning. We picked up a map from the visitor centre and set off on the 'Hidden Secrets of the Pinetum' walking trail. It's around 3.25 miles and takes 1.5 to 2 hours to walk. We followed the detailed directions on the map and used the wooden markers on the route as we navigated through the forest. There's also an audio guide which you can download to your mobile device.
We spotted birds, many species of fungi (including the scarlet spotted fly agaric) and enjoyed some beautifully coloured foliage reflected in the lake by the visitor centre. But what we loved most was being under the tree canopy and being totally surrounded by trees and nature. If you've heard of forest bathing, you'll know what I mean. A walk in the woods has been proven to reduce stress levels and our forest walk did exactly that.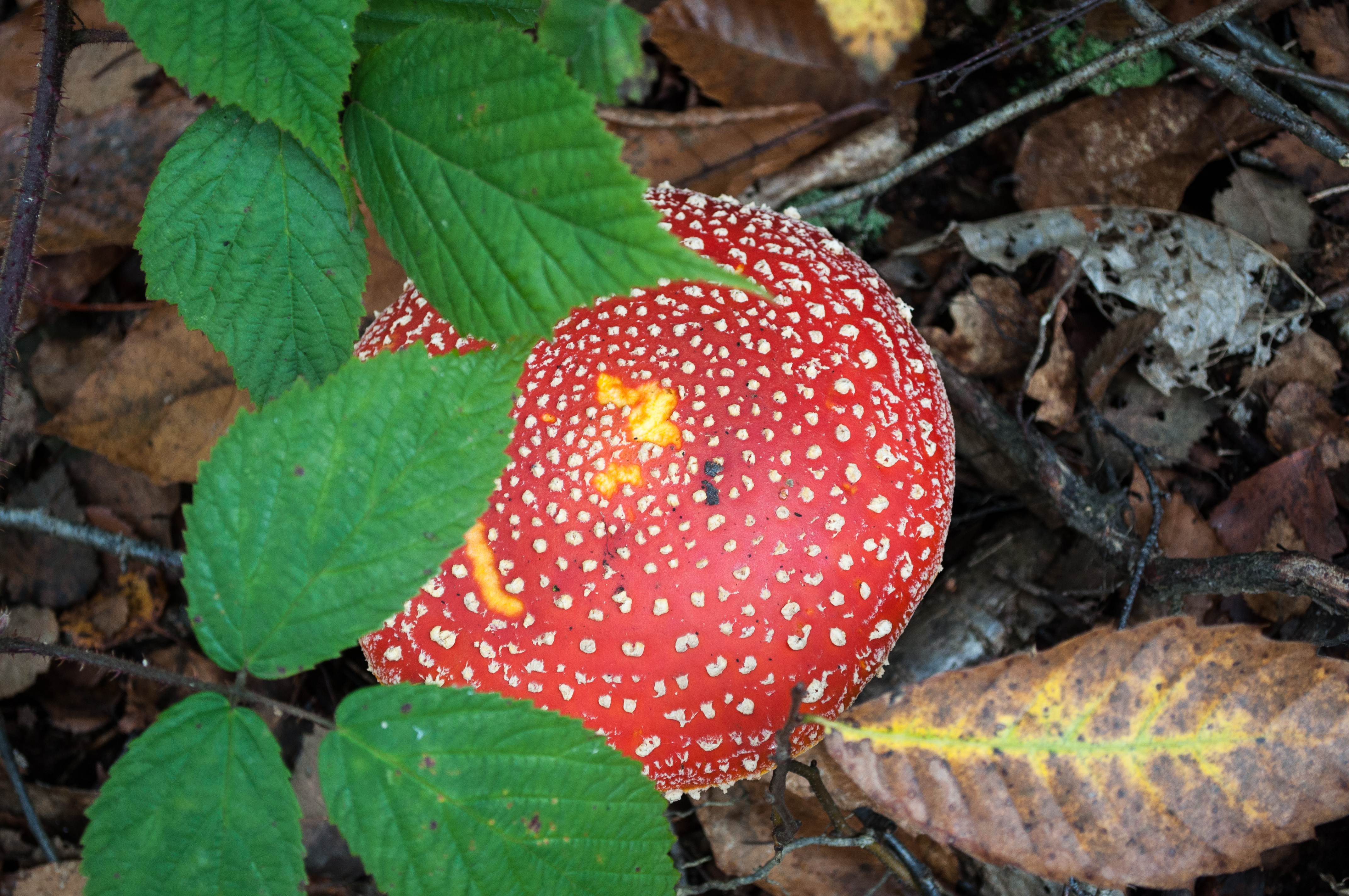 Family Cycling Trails
Bedgebury is great for cycling with miles of wide family cycling trails. There are two routes. The shorter 2.5-mile family cycling trail is perfect for younger children and less experienced cyclists. The longer 5.5-mile trail circles round Bedgebury Forest and is a little more adventurous with some gradients and steeper inclines.
Mountain Bike Trails
If you're looking for more of a challenge the 13km single track red-grade mountain bike trail might be for you. The trail offers winding routes with tricky climbs and descents, rocks and drop-offs. We saw a few mud-splattered bikers having a great time as they whizzed through the forest trails. Bikes can be hired near to the visitor centre who also provide a bike wash service. Some of the mountain bikers we saw definitely needed it. There are shower facilities too.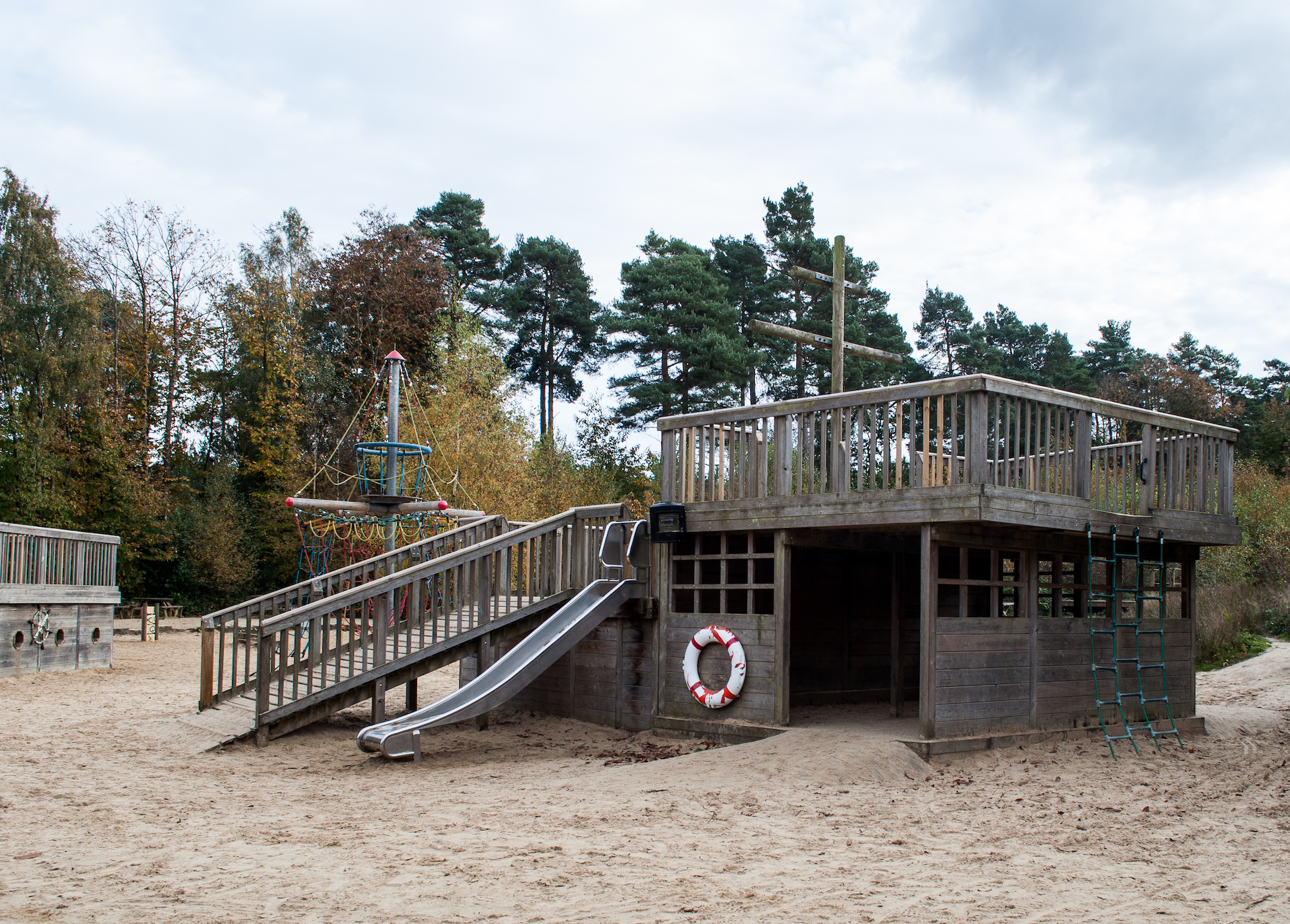 Children's Play Trail
Children will have a day of adventure on the one-mile long play trail. There are eleven different playgrounds along the route which are suitable for children of all ages. The children we saw were having loads of fun as well as expending huge amounts of energy on the giant spider web, mighty tree-house and rope swing.
There are downloadable activity sheets for kids' treasure hunts and nature-spotting which you can find on Bedgebury's fun for kids page, and Forestry England's site.
Go Ape Treetop Adventures
Bedgebury is home to two Go Ape assault course style activities. There's the Treetop Challenge for adrenaline seekers and for the not so adventurous the Treetop Adventure which ends with a zip-wire. Height restrictions apply so check before you go and there are charges for Go Ape.
Gruffalo Orienteering
There are twelve Gruffalo characters hiding in the forest at Bedgebury. Children can use an easy map to find them and answer questions in the Gruffalo orienteering leaflet. The Gruffalo orienteering leaflet, certificate and course map cost £1.50 and are available at the visitor centre.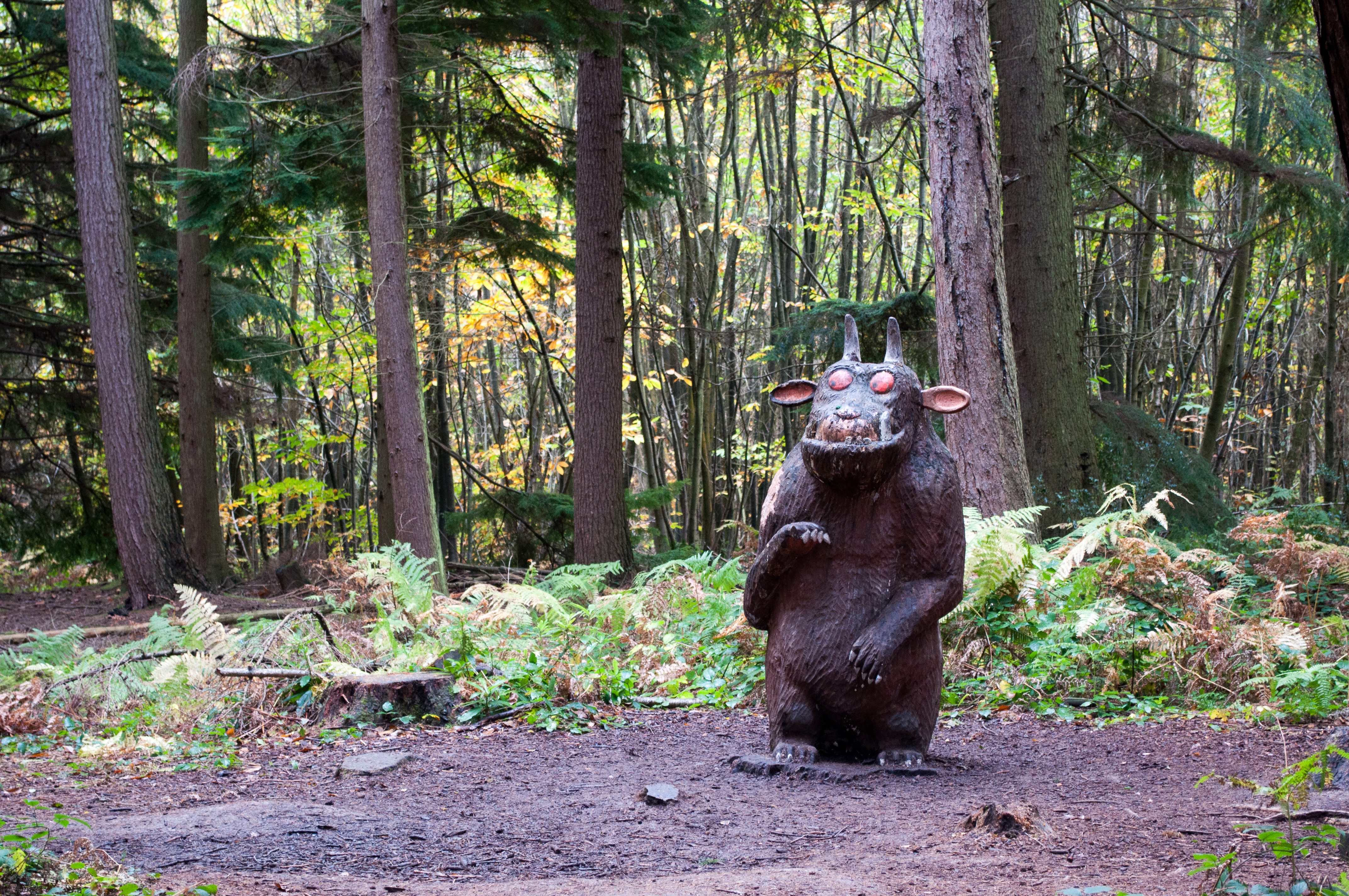 Are dogs allowed at Bedgebury?
Dogs are welcome at Bedgebury but must be kept on a lead in the pinetum and around the visitor centre. Well-behaved dogs can be let off the lead in many areas of the forest. We borrowed a Norfolk Terrier for the day who thoroughly enjoyed his walk.
Café and Snack Stop
The café has wonderful views across the lake to the pinetum with plenty of outdoor seating.
There's a snack stop by one of the playgrounds which sells hot drinks - perfect for the cooler months. If you're going in summer, I'd recommend taking a picnic. There are plenty of picnic areas and it helps to make a very reasonably priced day out for families.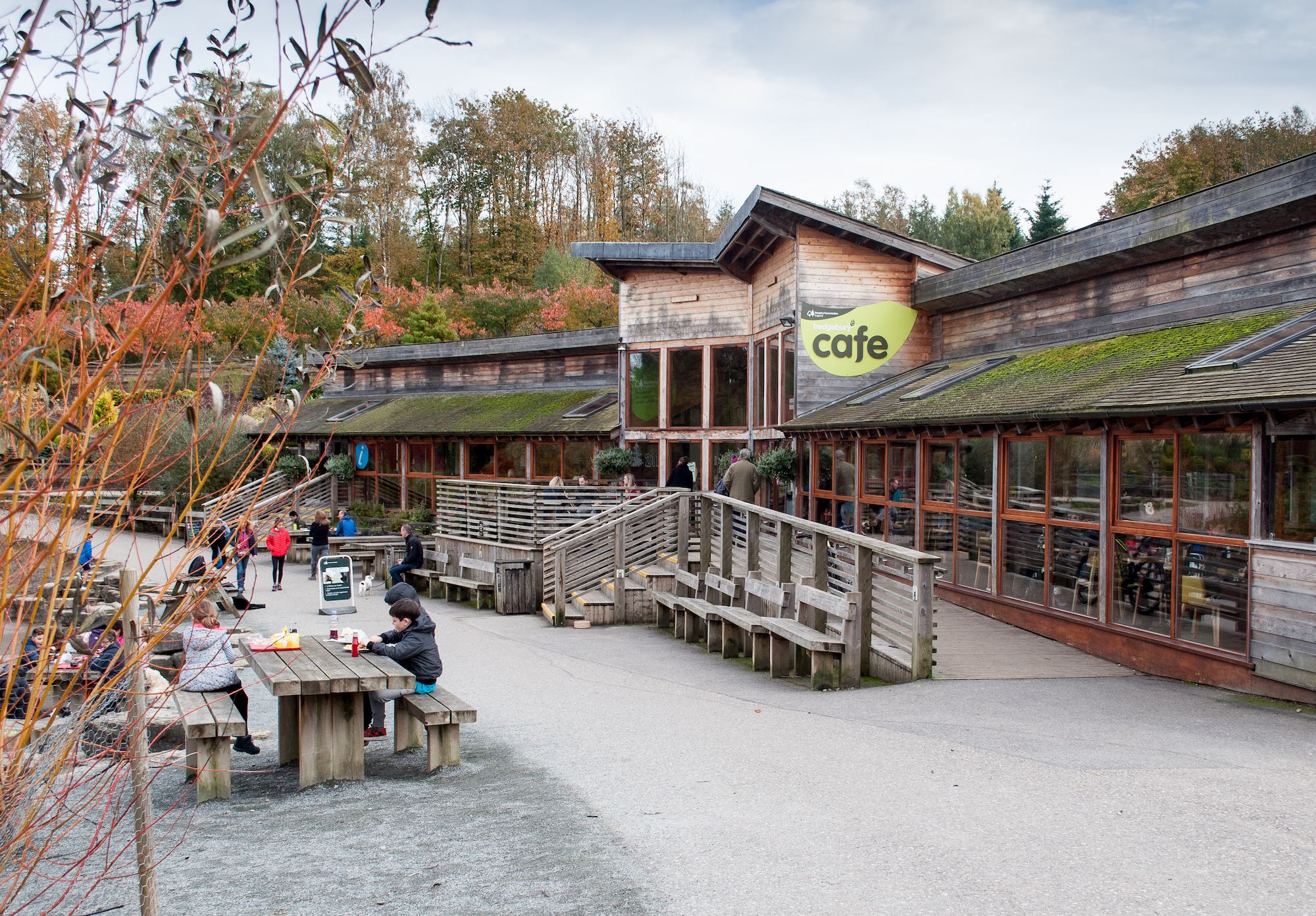 Opening times and entrance fees
Bedgebury National Pinetum opens at 8 a.m. daily (except for Christmas Day) and closes at sundown.
Whatever the season there's always a highlight at Bedgebury because it's been planted for year-round interest. Visit in Spring for swathes of bluebells and the fresh splashes of colour from the daffodils and rhododendrons. Enjoy shady walks and picnics in summer and visit Bedgebury in December for a winter wonderland (entrance fee payable). Concerts also take place in the arena.
Entry is free to Bedgebury but there are charges for concerts, Go Ape and special events like Christmas at Bedgebury. There is a parking charge of £13 per car for the day or an off-peak charge of £10 per car Monday to Friday during term time.
Guest post by local travel blogger Suzanne Jones from The Travelbunny
Related