Hastings Fringe Comedy Festival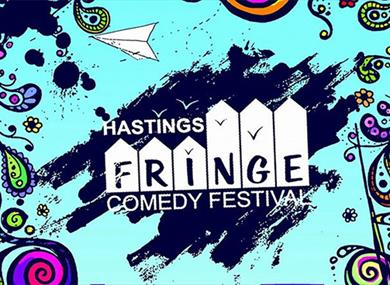 various locaiton
Hastings
East Sussex
The Hastings Fringe Comedy Festival is now in its 3rd year. Originating from an idea from local Hastonians, Chris and Jake, the free and independent festival showcases a large variety of professional comedians and up-and-coming comics from around the UK and Europe. Shows are performed at various venues throughout Hastings, East Sussex, over 5 days in June.
The festival promises to be an explosion of laughter that is not to be missed.
A couple of headline acts
Brendon Burns at the VIP Blackmarket, George Street, Hastings Friday 15 June
In the current climes, where fear mongering and censorship are rife, we need Brendon Burns more than ever. For two decades now the adopted Australian has been Britain's most outspoken and number one cult comic. Since taking away the long-awaited Oscar of live Stand up comedy: the if.comeddie award for best live comedy show in 2007, Burns has been one of the most prolific and busiest men in show business both here and across the pond
"He's an Enigma wrapped in a riddle, multiplied by a puzzle is Brendon Burns. That and a squawking, foul mouthed pricker of pomposity, whom it's nonetheless hard to love… the most jaw-droppingly awkward, painful, yet ultimately rewarding piece of stand up we've ever seen. He might be irritating but he's very good"
Tony Law at The Palace, 37 White Rock, Saturday 16 June
Tony Law is back to spearhead the UK's alternative comedy scene at the Hastings Fringe comedy festival with his brand new show. After another sell out run at the Edinburgh fringe he's ready to take his unique brand of stand up across the UK in a landmark tour. Having made appearances on the likes of Nevermind The Buzzcocks, Have I Got News For You, Russell Howard's Good News, Tony is here for one night only just for you.
This year he's packing shadow puppetry, trampolining and the Silk Road. Truly a stand along voice in the world of stand up comedy, stupendously surreal there is nobody quite like this delirious Canadian.