The Battle of the Somme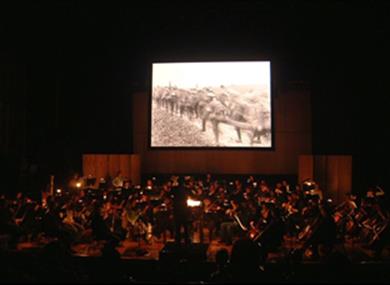 St Mary in the Castle
Hastings
East Sussex
TN34 3AF
Restored 1916 film with new score performed by Hastings Sinfonia.
Conductor Derek Carden.
With guest speakers Dr Toby Haggith of the Imperial War Museums and Laura Rossi, the composer.
Tickets £12.50 adults, £8.50 under 18s
Part of Somme100FILM, an international project bringing together 100 live orchestral performances of the IWM film The Battle of the Somme, to mark the 100th anniversary of the battle.