Stage Left Project presents: Trouble in Tahiti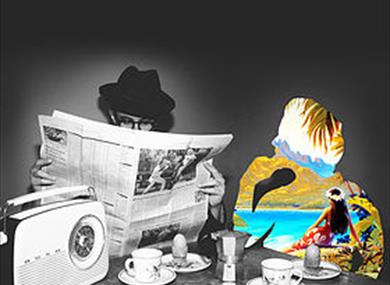 Kino-Teatr
Norman Road
St Leonards
East Sussex
TN38 0EQ
Hastings based theatre company, Stage Left Project, present a live performance of Leonard Bernstein's one act opera, about the darker side of American suburbia, featuring Jazz and Barbershop arrangements of music from the era.
​The show starts with a musical introduction in the bar at 7.30pm, then moves in the auditorium for the main feature. The audience is invited to wear your best 50's dress- although this is not compulsory!
​Stage Left Project is a new Hastings based Theatre Company, whose aim is to bring Opera and music based theatre to a new audience through playful, interactive, site sensitive productions.
​Expect plenty of playful interaction with performances reaching into the foyer and audiences experiencing a sensory, immersive evening out.
£15