Stade Walk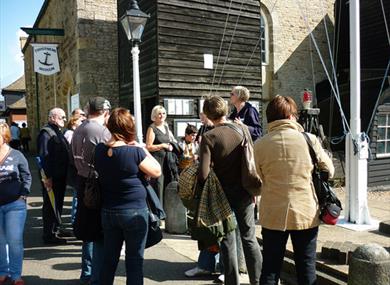 Fishermen's Museum
Rock-a-Nore Road
Hastings
East Sussex
Meet outside the Fishermen's Museum (inside if it's raining.)
Starting from the museum with our experienced guides, you will explore The Stade Fishing Quarter and discover the history of our sustainable fishing community and discover why the Stade is often called a 'living museum'.
Suitable footwear advised – If you have mobility needs please contact museum in advance. Walks take about 90 minutes and are free but donations are welcomed. Max 15 people – groups/schools can be arranged.
If a scheduled walk isn't convenient for you, we may be able to arrange a private walk on a Wednesday or Friday.