Public Service Broadcasting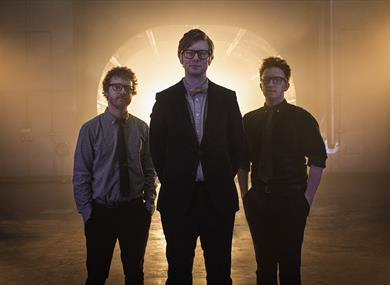 De La Warr Pavilion
Marina
Bexhill On Sea
East Sussex
TN38 0TD
After two years up in the stratosphere with the hugely successful 'The Race For Space', Public Service Broadcasting are returning to earth.

The band's first release through independent label Play It Again Sam, Every Valley examines the history of coal mining in South Wales. It is a record about community and what happens to an area when its lifeblood is ripped from it and as much as anything, it is a metaphor for a much larger, global and social malaise.

Released on the 7th of July, Every Valley is a story of dignity and social responsibility and it rails against apathy. In transposing the story of the South Wales miners into the 21st Century of 'fake news', populist politics and a total disregard for the voiceless, Every Valley is a resounding call to arms.