Paul Simon's Graceland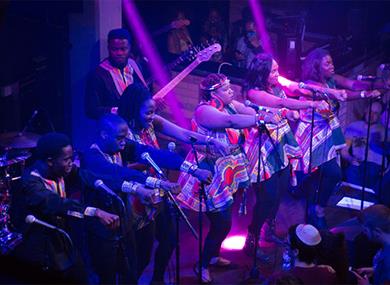 De La Warr Pavilion
Marina
Bexhill On Sea
East Sussex
TN38 0TD
Paul Simon's Graceland performed in full by The London African Gospel Choir. Live performance and dance is brought to the DLWP stage for this extraordinary musical event.
An uplifting and amazing show which sells out every venue and receives rave reviews from the audiences.
Thirty years after its release, 17 members of the London African Gospel Choir perform their own powerful twist on Paul Simon's 'Graceland' album, delivering from start to finish.
The richness & harmony of the Choir's rhythmic, evocative & empowering, voices have created an overwhelming musical event, for anyone lucky enough to experience this special performance of Paul Simon's Graceland.