Music Month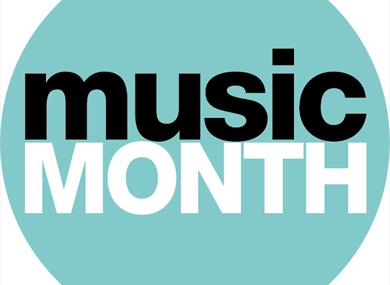 Come and discover one of the hottest music scenes in the south, with hundreds of events across Hastings, Bexhill, Battle, Rye and more.
This year Music Month runs from 13 February until 17 March, that's from Pancake Day/Shrove Tuesday to St Patricks Day.
This means the 'Month' will take in major local musical events such as Fat Tuesday, the Hastings International Piano Concerto, the Hastings Music Festival, and much more besides.
One of the aims of Music Month is to highlight, promote and celebrate the sheer amount of music that is happening in the 1066 area during the cold winter months, when many other places are still hibernating after the excesses of the Christmas and New Year period.
But that's not how we do things in the Hastings and Rother area is it?
The vibrancy of the music scene in 1066 Country is now well known throughout the UK, and further field, but there are still a few people waiting to be converted to its musical diversity, and the sheer amount of gigs that take place on just about any night of the week, something many newbies shake their heads in disbelief about.
One of the highlights of Music Month is Hastings Fat Tuesday, which has just been voted the 12th best Mardi Gras event in the world by The Telegraph!
This year the Fat Tuesday celebrations are spreading their tentacles from the Old Town, further west along the seafront to the America Ground and White Rock area, with a couple of events that may fall just outside the official Music Month dates, but will serve as a tasty appetiser to the main course.
If you upload any photos of gigs and music events to Twitter, Instagram, Facebook etc during Music Month please use the official hashtag of #musicmonth1066, so that we can group as many as we can together for all to see.
Have fun and let the good times roll.