Hastings Steampunk Extravaganza Festival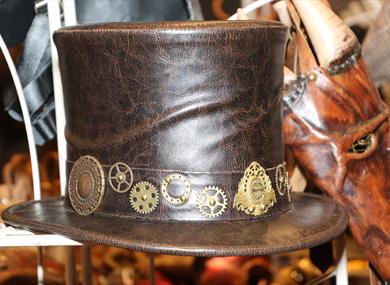 The Horntye Sports Centre
Bohemia Road
Hastings
East Sussex
TN341EX
Power Events Largest Event ever at The Horntyre Sports Centre on Sunday 16th September 2018
The grounds of the venue are vast and can therefore accommodate outside exhbitors and vendors. We will also have live entertainment and can confirm the following acts for our event as follows

Full Entertainment on the day includes
Alice in the Night Circus
Captain of the Lost Waves and much much more...............
Free transport bus from Hastings Train station to the venue from 11am-4pm.
Great Exhibitors both inside and outside; full games entertainment on the day
Work shops such as Steampunk Morris Dancing.
TICKETS for our event including entrance and entertainment throughout the day
1 x Adult £ 5.00
2 x Adult £ 7.00
4 x Adult £12.00
Children under 16 years old Free