Beth Nielsen Chapman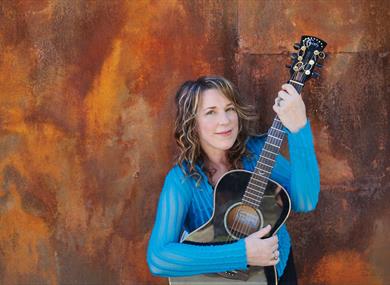 De La Warr Pavilion
Marina
Bexhill on Sea
East Sussex
TN40 1DP
Beth Nielsen Chapman one of Nashville's most popular and celebrated singer-songwriters is coming to the De La Warr Pavilion in March 2018.

Beth Nielsen Chapman is best known for her hits This Kiss (for Faith Hill) and Sand & Water (covered by Elton John in tribute to Diana, Princess of Wales).

From writing hits for other artists to recording her own, twice Grammy-nominated Beth Nielsen Chapman has truly embraced musical diversity. A breast cancer survivor, environmental activist, teacher of workshops and lecturer on the magic of creativity, she's penned numerous hits and written songs for many top artists including Bonnie Raitt, Emmylou Harris, Bette Midler, Elton John, Neil Diamond, Trisha Yearwood, Martina McBride, Michael McDonald, Amy Grant, Keb Mo', Roberta Flack, Waylon Jennings, Faith Hill, Willie Nelson, Bette Lavette and many more.

Her music has been heard on ER, Dawson's Creek, Providence, Felicity and in movie soundtracks, including The Prince of Egypt, Message In A Bottle, The Rookie, Where The Heart Is and Practical Magic. Mega-hit This Kiss, sung by Faith Hill , was ASCAP'S 1999 Song Of The Year, garnered a Grammy nomination and Nashville NAMMY'S 1999 Songwriter of the Year.