Believe Me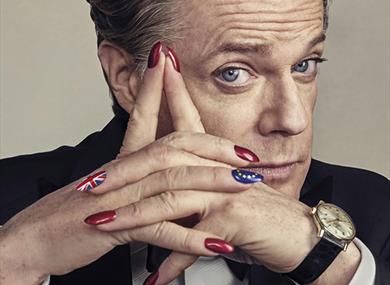 De La Warr Pavilion
Marina
Bexhill On Sea
East Sussex
TN38 0TD
BELIEVE ME - A MEMOIR OF LOVE, DEATH AND JAZZ CHICKENS
An Intimate Evening With Eddie Izzard
DLWP's Honorary Patron Eddie Izzard will share personal memories from his life including photos, readings from his best-selling autobiography – Believe Me – and will take questions from the audience.
Especially for Bexhill audiences, there will be (we hope) a guest appearance by Eddie's father, H.J.M. Izzard, who will be signing copies of his own book – Izzard: A Bexhill Family Journey.
Both books can be purchased on the night from our shop. The evening will include an early book-signing.
Tickets - £17