Amsterdam Shipwreck Tours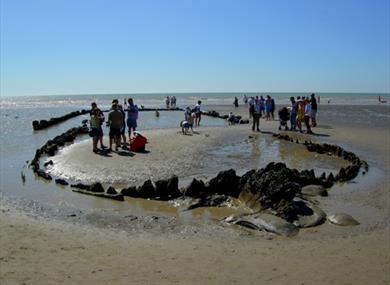 Shipwreck Museum
Rock-a-Nore Road
Hastings
East Sussex
TN34 3DW
Experienced guides from the Shipwreck Museum will lead visitors on a guided tour of the wreck of the Dutch merchant ship Amsterdam (1749), the coastline, the 4000 year old prehistoric forest and the Cretaceous rocks from the age of the dinosaurs.

Please wear appropriate footwear as the walk will involve walking on wet sand, and bring warm clothing as the beach is exposed and can be cool and windy even in summer.
Meet at Bulverthyhe viewing platform.