Afrikaba 2017: West African Guitarist, Habib Koité in concert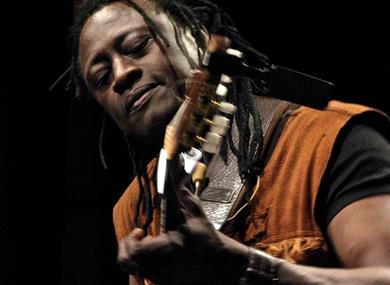 7 Pelham Crescent
Hastings
East Sussex
TN34 3AF
Afrikaba in association with African Night Fever presents Habib Koité, one of West Africa's most popular and recognized musicians. In support, Sura Susso, popular kora player, singer and younger brother to kora master, Seckou Keita.

Habib Koité takes a unique approach to playing the guitar. By tuning his instrument to the pentatonic scale and playing on open strings, Habib's music offers West African rhythms that at times sound closer to the blues or flamenco.

With music featuring on Putumayo Music compilations and collaborations such as those with blues greats Eric Bibb and Bonnie Raitt, Habib Koité is a name to remember. This is a rare opportunity for Hastings.

Caribbean food will be on sale.