A Tudor Christmas at Michelham Priory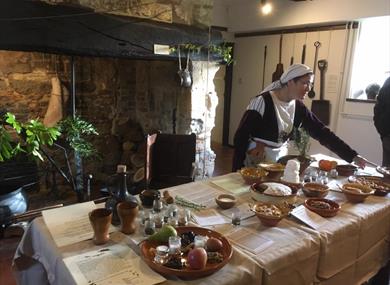 Michelham Priory Road
Upper Dicker
Hailsham
East Sussex
BN27 3QS
There will be plenty going on this weekend!
Get into the Tudor festive spirit with many Tudor re enactors in the house displaying what Christmas in Tudor times was really like!
Over the weekend there will be:
Dancing
Singing with the Sussex Folk Carol service (Sunday only)
Tudor games for families to play
Food Demonstrations including marzipan sculpting
Crossbow specialists talking about hunting game at Christmas
Weapons demos and displays
Tudor Cosmetics and Makeup
Tudor Medicine
Join in making Tudor Decorations and Garlands
A Scribe will be in the house showing Christmas Calligraphy and Illuminations
There will also be Tudor Christmas crafts!
Join us for the first part of Christmas through the ages – A Christmas Carol Christmas and An Evacuees Christmas to follow!