A Midsummer Night's Dream Dining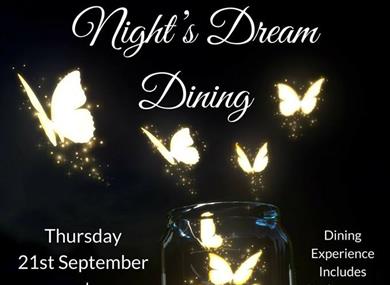 The Mermaid Inn
Mermaid Street
Rye
East Sussex
TN31 7EY
A Midsummer Night's Dream – Bowler Crab Productions
Come and dine in the Tudor Room and be transported to another world by William Shakespeare's most fantastical tale. Be enthralled by misplaced love and a plot within a plot, and witness Shakespeare's beautiful language with one of his most famous comic plots.

Tickets £40 per person (to include 3-course supper).