Rye Castle Museum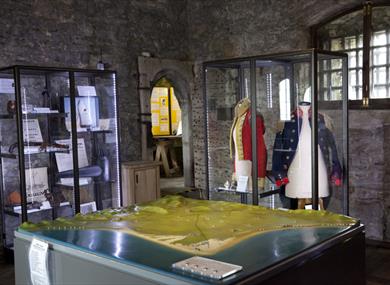 3 East Street
RYE
EAST SUSSEX
TN31 7JY
The East Street Museum was originally a bottling factory but it now houses exhibitions from Rye's history including its unique C18th fire engine. There is a display showing the changes to the coastline over the last thousand years and a shipbuilding display exhibiting many of the tools used, which includes modesl of ships built.
Many visitors are especially interested in the wooden Tunbridge ware, the tobacco pipes and the examples of pottery made in Rye for which the town was famous.
There are also several paintings showing the changes in Rye, its rivers and harbour over the past few centuries.