Cooden Beach Golf Club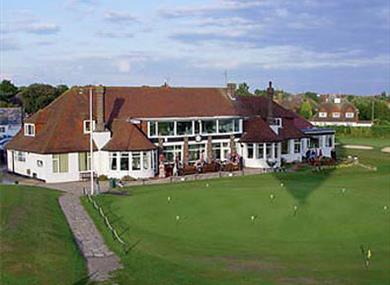 Cooden Sea Road
Cooden
BEXHILL-ON-SEA
East Sussex
TN39 4TR
The clubhouse offers completely modernised facilities with two lounges where refreshments are available and a snooker room with two full-size tables. There is also a card room and a dining room on the first floor giving stunning panoramic views of the course across to Beachy Head.
The golf course is perfect for every class of player. For the young and strong there are nine holes that exceed 400 yards in length, whilst for the older golfer the undulations are gentle and the springy turf pleasant to walk on.
The dykes, ponds and bunkers will catch the wayward shot but the real hazard is the wind, which makes it a different course every time it is played.