Freshwinds Camping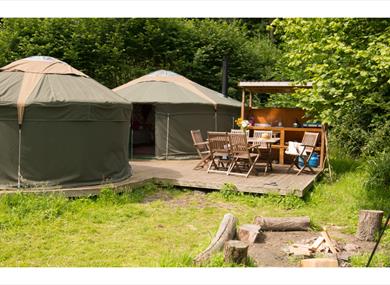 Watermill Lane
Pett
East Sussex
TN35 4HX
The camping site is situated on a working farm which is in an area of outstanding natural beauty. The farm has cows, sheep, 3 pet pigs and 2 donkeys.
It is a small secluded campsite which has 15 generously spaced pitches and for the glampers there are 2 yurts, a shepherds hut and a tiny house.
No dogs allowed at the farm.
Field & Woodland Pitches (Apri-October) - £10 per day (adult); £5 per day child (4-16 years)
Yurts - from £50-£90 per night
Tipi £20 per person per night